Janet Dore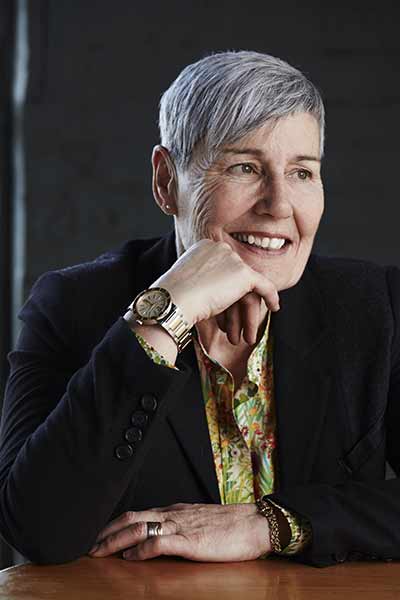 Key to Ms Dores' success has been the MBA she picked up at Deakin
ALUMNA DRIVEN TO HELP SAVE LIVES
Profile:
Ms Janet Dore has arguably one of the most pressing and high pressure portfolios on any CEO's desk. She is charged with helping save lives, while also cutting costs associated with the thousands of car accidents in which countless people are killed and injured every day. As head of the Transport Accident Commission, Ms Dore is driving the message to motorists that road safety is paramount.
Key to her success has been the MBA she picked up at Deakin in 1985, followed by a Graduate Certificate of Management (Personal Injury) in 2011.
"There is no doubt in my mind that I would not have been able to achieve positions of seniority in local government without my MBA," Ms Dore told d magazine in 2011. "This is partly because, at that time, traditional career paths to the top were restricted to town clerks and engineers and it is only in recent decades that CEOs with other professional experience and disciplines have successfully claimed rights to the CEO role."
After moving to Melbourne from England in 1973, Ms Dore worked at a succession of municipal councils before academic appointments positioned her as a lecturer at both RMIT and the then Footscray Institute of Technology. Her town planning expertise led her to serve on the then Victorian Planning Appeals Tribunal.
Her appointments as CEO of the City of Ballarat in 1994 and General Manager of Newcastle City Council in NSW whetted her appetite for a regional lifestyle and the relocation of the TAC to Geelong in 2009 meant she could continue to live in rural Victoria. Ms Dore is also a Member of the Expert Advisory Panel on the National Disability Insurance Scheme and an advisory board member for Deakin's personal injury management course. The 2013 Alumni of the Year recipient continues to push the Commission's TAC2015 six-year strategy to cut $600 million in liabilities.
Janet was awarded Deakin's Alumni of the Year Award for outstanding service to her profession.
Others stories