Upcoming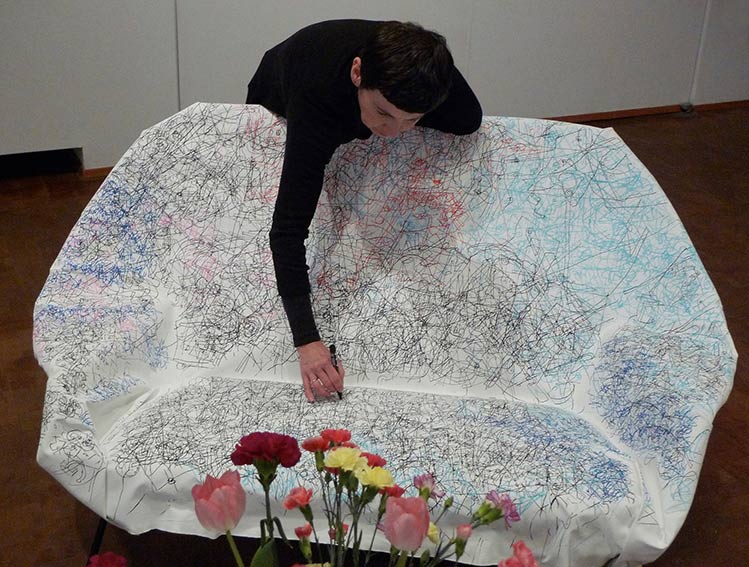 Gosia Wloddarczak 2012
Dust Cover Eero Saarinen Womb Sofa
Drawing performance and installation at Western Gallery, Western Washington University Gallery, Bellingham, USA
Pigment pen on primed canvas wrapped over the Eero Saarinen Womb Sofa
Photo: Longin Sarnecki
Courtesy of the artist, Western Gallery and Fehily Contemporary
Deakin University Contemporary Small Sculpture Award
10 June - 10 July
In its seventh year, this annual acquisitive award and exhibition is organised by the Art Collection and Galleries Unit at Deakin University. One outstanding entry will be awarded $10,000 and will become part of the Deakin University Art Collection. Applications for the award close on 17 April 2015. The winner will be announced at the opening of a four week exhibition of finalists' works.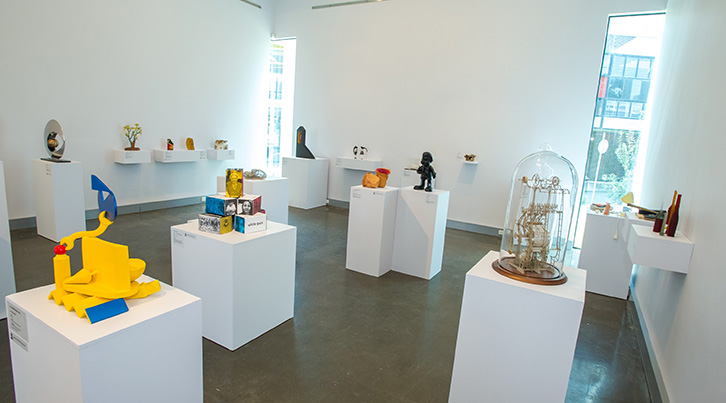 Exhibition of Finalists, 2014 Deakin University Contemporary Small Sculpture Award
Deakin University Art Gallery
Photo: Simon Peter Fox
George Gittoes at Occupy Wall Street, 2011.
Photo: Zony Maya.
Page custodian: Vice-President (Advancement) Last updated: