Deakin at Your Doorstep
This remote education program takes advantage of the latest digital education delivery tools, from videoconferencing to interactive whiteboards.
Using eSolutions' technical skills, the University now delivers a consistent, high-quality learning experience to students in ten regional locations, in settings as diverse as TAFE campuses and local council offices.
To implement a new Deakin at Your Doorstep classroom, eSolutions handles everything from the site review and plan, through audiovisual design, to installation and fitout.
We then connect to the Deakin network and configure the classroom to University requirements, ensuring consistent, reliable service delivery in every location.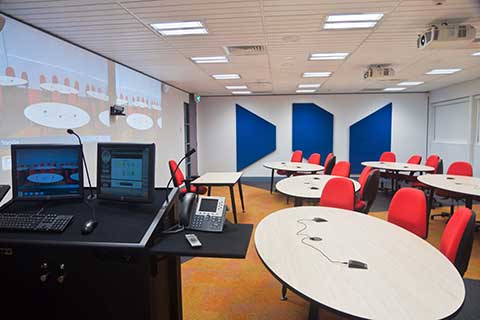 Page custodian: eSolutions Last updated: