Waterfront Library
The Waterfront Library is completed! It was recently extended to make extra space for the Faculty of Business and Law, following their relocation to the Waterfront Campus in 2013.
---
Project Manager: Jessica Richardson 03 5227 2940
Status: Completed
Architect: Woods Bagot
Lead contractor: Cockram Construction Limited
The Library staff moved into a previously unoccupied space early in 2013, making room for the Business and Law collections which have recently been completed.
In the new Library:
Study spaces have been expanded and improved to provide more individual study areas, flexible layout options and room to collaborate for group study. A new café features at the entrance with comfortable seating and tables. The Wi-Fi and other facilities have also been upgraded.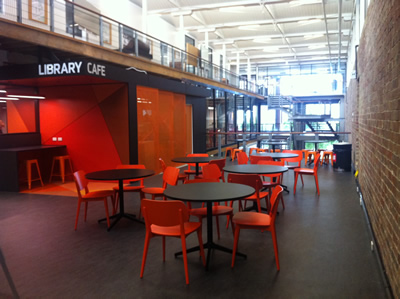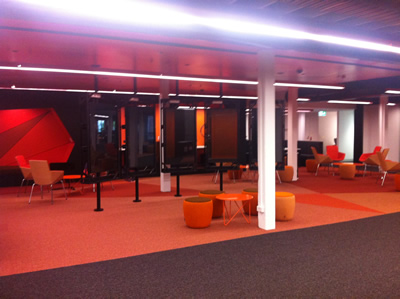 Page custodian: Digital Presence, eSolutions Last updated: