Internal Audit Unit
What is Internal Audit?
The Institute of Internal Auditors define internal auditing as:
"Internal auditing is an independent, objective assurance and consulting activity designed to add value and improve an organisation's operations. It helps an organisation accomplish its objectives by bringing a systematic, disciplined approach to evaluate and improve the effectiveness of risk management, control and governance processes.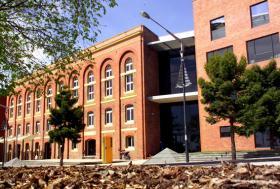 Geelong Waterfront Campus
---
Contact Us
The Chancellory,
Level 4, Sally Walker Building
Deakin University, Geelong Waterfront Campus
1 Gheringhap Street
Geelong, Victoria
Australia