Australian-first program to upskill nurses in childhood trauma prevention
Media release
23 March 2018
Victoria's maternal and child health nurses will be trained to help protect young children from trauma, thanks to a new program to be delivered by Deakin University in partnership with the Royal Women's Hospital, announced today by the State Government.
MERTIL (My Early Relational Trauma Informed Learning) was launched by Minister for Early Childhood Education Jenny Mikakos, representing a $765,000 investment, and comes after recommendations from 2016's Royal Commission into Family Violence for the development of universal trauma informed practice.
The Australian-first program will upskill Victoria's 1300 maternal and child health nurses - frontline workers who regularly monitor infants in their first years of life - to take appropriate action to recognise and respond to parents and young children affected by trauma of all kinds.
It will be led by two of Australia's foremost infant trauma experts: Jennifer McIntosh, Professor of Attachment Studies at Deakin's Centre for Social and Early Emotional Development, in collaboration with Louise Newman, Professor of Psychiatry at the University of Melbourne and Director of the Royal Women's Hospital's Centre for Women's Mental Health.
The program will be rolled out between June and November this year, supported by another 17 expert advisors.
Professor McIntosh said MERTIL would train maternal and child health nurses in 'trauma informed practice'.
"The Victorian Department of Education and Training, as part of much wider initiative in response to family violence reforms, has decided that this workforce represents a brilliant opportunity for earliest detection and prevention of trauma for very young children," she said.
"This work will grow nurses' ability and confidence to detect any nature of trauma that's severely affecting a caregiver's ability to be responsive to their child.
"This includes but extends beyond family violence, to include care-giving trauma related to mental illness, grief, and substance abuse, as well as a special focus on at-risk populations like parents who are homeless, refugees or teenagers."
According to the most recent Australian Early Development Census, one in five young children start school from a position of developmental vulnerability on at least one key indicator.
Professor Newman said early trauma had striking long-term consequences for children's social and emotional growth.
"The first three years are particularly important for the set-up of the neural architecture of the brain that supports social and emotional health," she said.
"Both the witnessing of frightening events, and being cared for by a frightening or frightened caregiver pose significant and enduring developmental risks.
"When parents are traumatised, there's a natural spill over to how they care for their baby. So we need our frontline support workers to be best placed to identify when this is at risk of occurring, and effectively intervene."
MERTIL will operate as an online portal, including online learning modules and a library of reading materials and podcasts, and nurses will also be supported with face-to-face clinical skills workshops.
Researchers from Deakin's School of Psychology will also carry out an evaluation of the program to measure its success, as well as identify further strategies to support children and parents.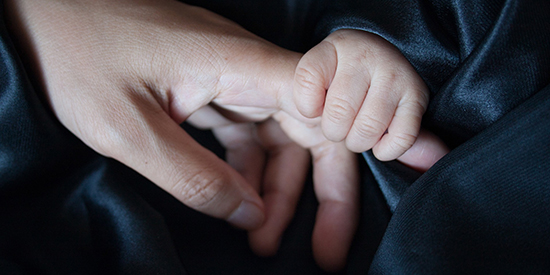 More like this
Media release
Faculty of Health, School of Psychology
Centre for Social and Early Emotional Development (SEED)
---
Related News
New research by Deakin University and the Murdoch Children's Research Institute (MCRI) has put a spotlight on how adolescent girls' relationships with their parents can later affect their bonding experience with their own children.