Breakthrough milk researcher is creme de la creme of December graduands
Media release
15 December 2017
A Deakin PhD candidate has discovered a way to extend the shelf life of milk by more than five weeks.
Deakin Institute for Frontier Materials researcher Dr Sri Balaji Ponraj made the breakthrough by working out that microscopic plasma bubbles could be shot through milk as an alternative method to pasteurisation.
Dr Ponraj is among 850 Deakin students celebrating their graduation from Deakin this week across three ceremonies at Geelong's Waterfront campus.
Deakin University Vice-Chancellor Professor Jane den Hollander said she was proud to see graduands such as Dr Ponraj receive their degrees and become part of the valuable global network of Deakin alumni that links together people, information and ideas.
"The greatest innovations in history always come from people who are bold enough to explore new frontiers and think differently," Professor den Hollander said.
"The key message of this week's graduation ceremonies is that our students are now ready to go into action - to be curious, brave, creative and persistent in chasing their goals.
"Ideas, knowledge and know-how are the critical currency for success in the 21st century, and discoveries like the one Dr Ponraj has already made show just what a difference we can make when we combine ideas, technology and drive.
"I am confident that this group of graduands will pursue their passion and put their degrees to work to make a difference in the world."
Dr Ponraj said the plasma milk treatment method he and IFM's Dr Jane Dai pioneered with IFM Senior Research Fellow Dr Julie Sharp was also "less aggressive" than traditional pasteurisation, meaning the milk would not only last much longer, but maintain more of its nutritional value.
"We use a needle to send tiny gas bubbles through the milk, which can then be converted into plasma that provides an environmentally friendly, non-thermal approach to decontamination," he said.
"Using this method, the shelf life of milk can be pushed out to six weeks minimum, which could absolutely change the landscape of the bovine dairy industry."
Dr Ponraj said the method could also have implications for the supply of human breast milk, by not only ensuring supplies in hospital wards and nurseries would last longer, but allowing the expressed milk to retain its vital nutritional benefits.
The 2017 Round Four Graduation Ceremonies were held this Thursday, December 14, and Friday, December 15.
The graduating class is composed of School of Medicine students, as well as international students from across Deakin's faculties of Arts and Education, Business and Law, Health, and Science, Engineering and Built Environment.
VicHealth Chief Executive Jerril Rechter, Barwon Water Managing Director Tracey Slatter and Australian Centre for Career Education Chief Executive Bernadette Gigliotti will present the Occasional Addresses for the ceremonies.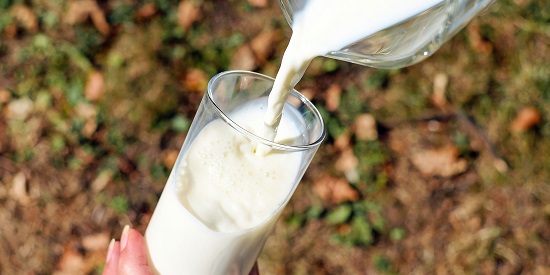 More like this
Media release
Institute for Frontier Materials (IFM)
---
Related News
Deakin IFM experts knit energy-storing clothing fibres
Ever wished you could recharge your mobile phone just by putting it in your pants pocket? That could soon be a reality thanks to energy-storing clothing fibres developed by scientists at Deakin's Institute for Frontier Materials (IFM).
No Fuzz: New Deakin treatment does away with fabric pilling
That nasty pilling on your woollen jumpers and bedsheets could soon be a thing of the past, thanks to a new textile treatment developed by textile innovators at HeiQ with help from researchers from Deakin University's Institute for Frontier Materials (IFM).