Deakin and Barwon Water collaborate to improve services
Media release
08 March 2018
Deakin and Barwon Water will today formalise a collaboration agreement that has already led to several research projects to improve services to Barwon Water customers and improve regional prosperity.
Deakin Vice-Chancellor Professor Jane den Hollander AO and Barwon Water Chairman Jo Plummer will meet to formalise an agreement that will build on the existing projects.
The collaboration agreement includes development of two new PhD water and wastewater projects, enabling Barwon Water to develop a diverse talent pipeline, while giving students industry experience.
The projects complement an existing PhD study using citizen science to quantify the ecological response of environmental flows from Painkalac Reservoir, and a combined development from Deakin, Barwon, Coliban and Wannon water authorities of a new approach to smart water and energy networks.
Professor den Hollander said the new agreement was an exciting formalisation of what had already proven to be a strong relationship.
"We are delighted to be able to collaborate with Barwon Water, which will help it to deliver its strategic intent focused on regional prosperity and allow Deakin to strongly connect students with research projects that have real world outcomes," Professor den Hollander said.
She said the new projects would build on the success of a research project led by Deakin's Institute for Frontier Materials, which substantially reduced the grease content of industrial wastewater.
The outcomes of this technology have the potential to place less pressure on the sewer system, reduce treatment costs, and ultimately lead to a better treated effluent for the environment. The intent is to replicate this approach for other wastewater producers to increase the magnitude of the benefits already achieved.
Barwon Water Chairman Jo Plummer said the partnership with Deakin reflected Barwon Water's desire to proactively collaborate with regional partners.
"We have had strong links with Deakin University for many years but this partnership agreement seeks to go beyond these business as usual ties," Ms Plummer said.
"It commits us to working together on important challenges and opportunities that can lead to better outcomes for our region."
Several collaborative research projects are now under discussion with faculties across Deakin including Science Engineering Built Environment, Arts and Education, and Business and Law.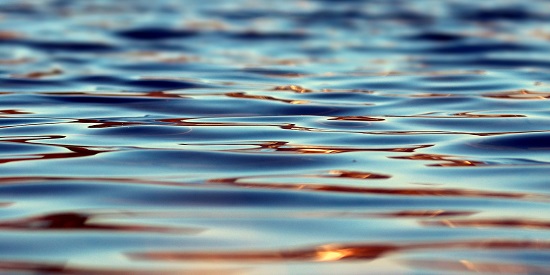 More like this
Media release
Enabling a sustainable world
---
Related News
Deakin and AusNet Services announce smart energy microgrid partnership
Deakin University and AusNet Services, through its Mondo Power advanced energy solutions group, are joining together as part of a $30 million project to establish an industrial-scale smart microgrid energy system and integrated research and education platform at Deakin's Waurn Ponds campus.