Deakin call to action: We must embrace the techno-ecology revolution
Media release
09 May 2018
Nature watchers should embrace the power of techno-ecology in the battle against Earth's current mass extinction crisis, according to a Deakin University ecology expert.
Associate Professor Euan Ritchie, a researcher in Deakin's Centre for Integrative Ecology within the School of Life and Environmental Sciences, said scientists needed better training and support to promote a modern approach to ecology – the study of how animals and plants interact with their environment.
"Current and emerging technologies have the capacity to spawn this next generation ecological data that, if harnessed effectively, will greatly transform our understanding of the world," Associate Professor Ritchie said.
"However, the pace of this revolution is in part going to be determined by how quickly ecologists embrace these technologies.
"Albert Einstein once wrote 'we still do not know one thousandth of one per cent of what nature has revealed to us' – but techno-ecology is going to change that."
Associate Professor Ritchie, who is part of the Deakin EcoTech Network, said new tools were already giving ecologists deeper insights into the natural world, by allowing researchers to track animals and map landscapes with greatly reduced interference.
"The advent of VHF radio telemetry in the 1960s allowed ecologists to remotely monitor the movement and habitat use of wild animals for the first time," he said.
"That breakthrough was replaced by GPS and satellite derived information, which had the benefit of being able to log locations, as well as high recording frequency, greater accuracy and precision.
"Continuing advancements have meant less researcher interference with the environment and its species, leading to an enhanced, more 'natural', and detailed understanding of how plants and animals interact with each other.
"New data acquisition technologies have delivered knowledge of the natural environment that was unthinkable just a decade ago."
Associate Professor Ritchie said scientists needed to adapt quickly and use these new tools to help address complex and pressing global issues facing ecological research and conservation efforts.
"We need to bring to the attention of ecologists some examples of current, emerging, and conceptual technologies that will be at the forefront of this revolution, in order to hasten the rise of techno-ecology and its applications," he said.
"For example, small, unmanned aircraft can currently map landscapes with sub-centimetre resolution, while temperature, humidity and light sensors can be densely deployed at a rate of hundreds of sensors per hectare to record micro-climatic variations."
Associate Professor Ritchie said techno-ecological change was set to transform the field in a similar way to how DNA sequencing breakthroughs revolutionised genetics.
"Ecology is on the precipice of a revolution in data acquisition, and more needs to be done to prepare ecologists and environmental scientists for these important opportunities," he said.
"We need to be looking to collaborate more with other areas of study, to share and reduce research and development costs, and ecologists should be exposed to technology-based training and placement programs early in their careers as a way to raise awareness of what can and could be done."
Associate Professor Ritchie's full call to action "Future casting ecological research: the rise of techno-ecology" was published today in the Ecosphere journal.
It was completed with Centre for Integrative Ecology co-authors Dr Blake Allan, Associate Professor Daniel Ierodiaconou and Dr Alexandre Schimel, Charles Sturt University's Associate Professor Dale Nimmo, James Cook University's Professor Jeremy VanDerWal, and the University of Adelaide's Professor Lian Pin Koh.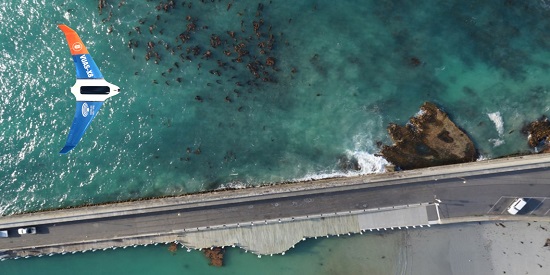 More like this
Media release
Faculty of Science Engineering and Built Environment, School of Life and Environmental Sciences
Centre for Integrative Ecology (CIE)
---