Deakin concussion expert weighs in on McGregor and Mayweather brain damage risks
Media release
28 August 2017
As the world tuned in to Sunday's megafight between boxer Floyd Mayweather and MMA fighter Conor McGregor, a Deakin University neuroscience researcher weighed in the competitors' chances of sustaining a concussion or long-term brain damage.
Brendan Major, a researcher from Deakin's Cognitive Neuroscience Unit within the School of Psychology, has written extensively on sports-related concussion and brain injury and said the risk was just as severe in boxing as in McGregor's usual sport of MMA.
"In an mixed martials arts setting - where there is kicking and elbows and knees being thrown - the likelihood of greater force being applied to the head is more, whereas with boxing you're more likely to experience less forceful but much more repetitive blows to the head," Mr Major said.
"It is pretty well established and medically accepted that there are long-term ramifications for these fighters - to induce a concussion in your opponent means you win, there is high likelihood they are causing long-term damage to their brains with these sort of activities."
Though both men went for broke over 10 rounds to settle their highly-publicised rivalry, Mr Major said there was little evidence to suggest such intense marquee matches were more likely to result in injuries.
"The psychological aspect of sport in terms of aggression and severity has always been linked with concussions, but that's very hard to quantify from a scientific point of view," he said.
Mr Major said the real danger was their intense training regimen in the build-up to the bout.
"One of the most potentially harmful aspects for a fight this big is actually the training – they would have spent the past three to six months in full contact sparring and training, being repeatedly hit in the head," he said.
"These guys went through a lot of heavy contact just to get to the event, from a long-term injury standpoint that can't be discounted."
Mr Major said boxing had been around in some form since before 600 BC, and the risk associated with repeated head trauma in it and similar sports has been highlighted in publications since the 1920s.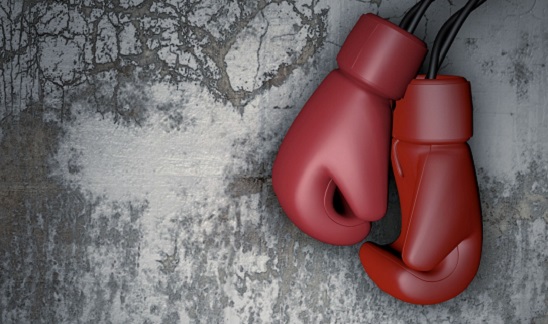 More like this
Media release
School of Psychology
---
Related News
New research by Deakin University and the Murdoch Children's Research Institute (MCRI) has put a spotlight on how adolescent girls' relationships with their parents can later affect their bonding experience with their own children.