Deakin pollen count begins marking start of hay fever season
Media release
02 October 2017
Victorians will for the first time receive thunderstorm asthma alerts via the Bureau of Meteorology, thanks to data from Deakin University's annual AIRwatch pollen count, which began yesterday.
The AIRwatch team, from Deakin's of School of Life and Environmental Sciences, are working with the Bureau of Meteorology to provide the forecast, aimed at preventing a repeat of last year's deadly thunderstorm asthma event.
This work has been boosted by $220,000 in Victorian Government funding for Deakin over the next three years, with Health Minister Jill Hennessy yesterday launching the new monitoring, prediction and alert system in Melbourne.
Deakin AIRwatch collects data from pollen traps set up at Deakin University campuses in Geelong and Burwood, offering asthma and hay fever sufferers accurate forecasts of allergen risk.
Head of Deakin AIRwatch Associate Professor Cenk Suphioglu said 1 October marked the official start of hay fever season, with the pollen count continuing until 31 December.
"The samplers draw air from the surrounding environment in a way that mimics the average human's respiration," Associate Professor Suphioglu said.
"It traps any pollen in the air on a sticky adhesive slide, which we remove each day at 9am. We then count the pollen grains and calculate the proportion of grass pollen - the major culprit of thunderstorm asthma - compared with other pollen.
"This data - the number of recorded pollen particles per cubic metre of air - is uploaded to the Deakin AIRwatch website by 11am and used to categorise the day as a low, moderate, high or extreme risk for hay fever and asthma sufferers."
This year the data will also be fed to the Bureau of Meteorology along with five new pollen counts in Hamilton, Creswick, Bendigo, Dookie and Churchill, funded by the government following last year's thunderstorm asthma event, and another existing one at the University of Melbourne in Parkville.
"The Bureau will use this information to calculate an epidemic thunderstorm asthma risk forecast, which they can then use to issue warnings when required," Associate Professor Suphioglu said.
"This is an extremely sensible, effective and efficient system, as this phenomenon doesn't just rely on pollen but also on extreme weather events. So the Bureau will marry our data with theirs to produce a low, moderate or high thunderstorm asthma alert."
Associate Professor Suphioglu said the greatest risk of a thunderstorm asthma event in Victoria was around mid-November.
"Although grass pollen is produced from about 1 September onwards, we start to see it in significant numbers in October, with a peak in November," he said.
"But we're hoping the season won't last long this year. At the moment we have the grass but nowhere near the bumper crop we had last year, which saw lots of rain and then the sudden onset of summer, creating prime conditions for epidemic thunderstorm asthma.
"We can't be complacent though. We're ultimately at the liberty of the weather conditions, and the wind factor has already been very impressive, which can help grass pollen to spread.
"Of course if the season is unusually long, and there's lots of pollen still in the air by the end of the year, there is scope for extending our work."
Associate Professor Suphioglu encouraged Geelong and Melbourne residents to keep a close eye on the Deakin AIRwatch website, but said those with grass pollen allergies should also ensure they had an asthma management plan.
"What is being urged in all the awareness campaigns is anyone who is allergic to grass pollen - those who wheeze and sneeze - are at risk," he said.
"They are advised to speak to their health professionals to get a proper assessment and be put on an asthma action plan so they have their preventers and relievers at hand.
"If there's a risk they can also stay inside and close the doors and windows. It's just about exercising a few sensible precautions to avoid exposure."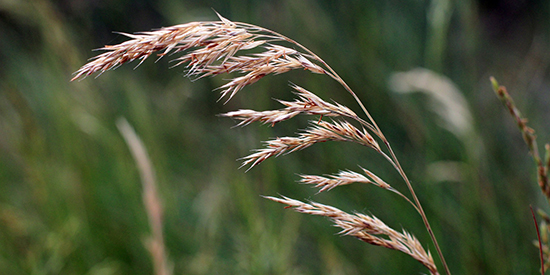 More like this
Media release
Faculty of Science Engineering and Built Environment, School of Life and Environmental Sciences
---