Deakin researchers seek shared risk factors of obesity and eating disorders
Media release
14 May 2018
The number of people suffering both an eating disorder and obesity has ballooned in the past two decades, prompting Deakin University researchers to join a new global study to investigate why.
Deakin is coordinating the Australian component of the study, working with collaborators at Swinburne University, James Cook University and Queensland University of Technology to identify the shared risk factors of obesity and eating disorders, in the hope of developing preventative measures that address both at the same time.
Researcher Dr Gemma Tatangelo, from Deakin's School of Psychology, said those in danger of developing an eating disorder and those at risk of obesity had a lot more in common than people might think.
Dr Tatangelo said some common risk factors included teasing from peers and family, body dissatisfaction, unhealthy weight control behaviours, and a family's concern for weight or shape.
"Worryingly, body dissatisfaction has been identified as one of the three top ranked issues of concern for young people in Australia, and this is a risk factor for both eating disorders and obesity," she said.
"It's concerning to see that eating disorders are becoming increasingly prevalent in men and boys, especially when we know that anorexia nervosa has the highest mortality rate of any psychiatric disorder."
In Australia it's estimated around one in six people over the age of 15 are affected by an eating disorder. And the proportion of Australian adults with obesity reached 28 per cent in 2015.
"The prevalence of obesity and eating disorders are both independently increasing in Australia," Dr Tatangelo said.
"In addition, the occurrence of comorbidity between obesity and eating disorders - individuals experiencing both conditions - also appears to be increasing over time.
"Research shows that people with bulimia nervosa and binge eating disorders are more likely to be obese than people without these disorders.
"It also shows that the prevalence of people with obesity and a binge eating disorder has increased seven-fold over the past 20 years. And the prevalence of people with obesity and very strict dieting has increased 11-fold over the same period."
Dr Tatangelo said insights from the global survey could help inform the development of prevention and intervention programs that could be rolled out simultaneously, allowing more "bang for buck" when it came to health spending.
"If we can isolate the factors that really matter for both, then we can consolidate interventions into one efficient program, which can hopefully drive more successful outcomes," she said.
Over the next six months, researchers from universities across the world will survey 10 different countries with diverse cultural backgrounds - Australia, Spain, Italy, UK, US, Canada, Belgium, Japan, China and Iran - to discern which risk factors are shared and which are location specific.
The anonymous online survey is open to 18 to 30 year olds, and researchers hope to get 600 Australians to fill it out.
It takes about an hour to complete, and includes questions that address potential risk factors, as well as physical measurements like BMI.
Dr Tatangelo said the study was part of an increasing discussion in global public health to try to find the common factors that underpinned multiple conditions, and interventions that worked across multiple conditions.
"We want to find the things that are fundamental and core to driving good physical and mental health, and have a huge impact on people's lives," she said.
To find out more about the survey visit www.bit.ly/Obesity_DisorderedEating.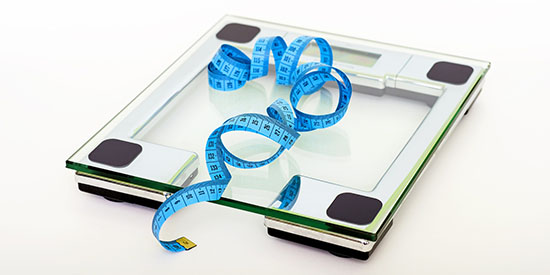 More like this
Media release
Faculty of Health, School of Psychology
---
Related News
New research by Deakin University and the Murdoch Children's Research Institute (MCRI) has put a spotlight on how adolescent girls' relationships with their parents can later affect their bonding experience with their own children.