Deakin scientists help protect diabetics against fracture
Media release
10 November 2017
Researchers from Deakin University and Barwon Health have found a new way to measure fracture-risk specifically for people with diabetes, addressing an often overlooked health issue faced by people living with the disease.
Lead researcher Dr Kara Holloway, from the Centre for Innovation in Mental and Physical Health and Clinical Treatment, said those with diabetes had an increased risk of developing a variety of adjoining health issues including cardiovascular, renal and vision problems.
"But what's less well understood is that they're also more likely to suffer a broken bone than people without diabetes," Dr Holloway said.
She said the current methods doctors used to predict the risk of fracture in their patients - particularly bone mineral density assessment - failed to identify this.
"In fact, people with diabetes can have 'normal' or higher bone mineral density than the general population," Dr Holloway said.
"This means that they have the same amount of bone as someone without diabetes, and therefore they are considered to be at 'normal' or lower risk of fracture, which is not the case."
That's a problem the new Deakin research, recently published in the journal Calcified Tissue International, aims to solve.
Using data from Barwon Health's Geelong Osteoporosis Study, run in collaboration with Deakin University, Dr Holloway and her team identified a new way of assessing the risk of fracture in people with diabetes.
This new type of bone measurement is called the "trabecular bone score" and determines a different parameter of bone than the routinely used bone mineral density.
"Where bone mineral density gives information about 'how much' bone a person has, it does not provide any detail about the structure," Dr Holloway said.
"Bone has an intricate, honeycomb-like structure and this is what trabecular bone score indirectly investigates."
Dr Holloway's research shows that people with diabetes have poorer honeycomb-like structure compared to those without diabetes, which means that the bone is less capable of resisting fracture.
"This measurement may therefore be a useful method of determining fracture risk in individuals with diabetes, which will improve management of the condition by their doctors," she said.
"In Australia one person is diagnosed with diabetes every five minutes, and there are currently about 1.7 million people living with the disease.
"Diabetes is also the fastest growing chronic condition in Australia, so it's critical we know how best to support those with diabetes to live a happy and healthy life."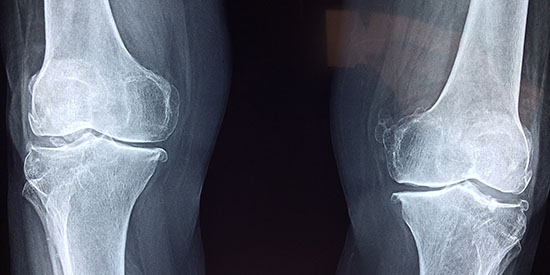 Key Fact
Key fact content
More like this
Media release
Faculty of Health, School of Medicine
Innovation in Mental Physical and Clinical Treatment (IMPACT)
---