Deakin wellbeing survey shows parents believe their kids will be better off
Media release
28 August 2017
Two in every three Australians consider themselves financially better off than their parents were at the same age, while 70 per cent of parents believe their kids will end up at least as well off as them, according to a new Deakin study.
This perception of growing intergenerational financial security is revealed in the latest Australian Unity Wellbeing Index survey, which also finds just one in four Australians expect their own financial situation to be worse in five years' time.
"Despite issues around housing affordability, concerns over future energy supply, rapidly rising utility costs, education debts, low wages growth and perhaps most threateningly the uncertainty of a disrupted jobs market, the Wellbeing Index survey shows people have a positive view of both their own and their children's future financial position," Dr Delyse Hutchinson, a Senior Research Fellow in Deakin's School of Psychology, said.
"Perceptions of financial security are improving as we move through the generations.
"We are likely to consider ourselves better off than our parents were at our age, and if we are a parent ourselves, we are likely to believe our children will be at least as well off in the future as we are now.
"And just one in four of us believe we have gone backwards financially in the last five years, with a similar low proportion expecting to be financially worse off in five years' time."
The index, a 16-year joint project of Australian Unity and the Australian Centre on Quality of Life at Deakin University, measures satisfaction with life across a range of areas - standard of living, health, achievement, personal relationships, safety, community connection and future security.
The 2017 survey of 2000 people revealed an average personal wellbeing score of 75.5 (out of 100), within the normal range.
Again in 2017, the results highlight the three core elements of personal wellbeing - financial security, a strong relationship and a sense of purpose in life. This has been dubbed the "golden triangle of wellbeing."
The survey findings also confirm young adults and those aged over 66 are the happiest Australians, with a wellbeing dip occurring in middle age.
On the topic of intergenerational financial security, the survey finds 42.4 per cent of parents believe their children will be financially better off than they are, 28.2 per cent say they will be about the same, and just 29.4 per cent say their children will be worse off.
Comparing their financial situation to their own parents at the same age, 66.8 per cent of those surveyed said they were better off, 10.9 per cent said they were the same, and 22.4 per cent said they were in worse financial shape.
Dr Hutchinson said while the survey didn't examine the reasons behind the numbers, she suspected that people overall were broadly optimistic, which flowed into their views on their own and their children's financial futures.
Australian Unity spokesman Stephen Lunn said the index took a holistic approach to measuring Australians' wellbeing by looking at factors outside of economic considerations that are impacting our lives.
"Policy makers and the general public can be informed on what social issues are important to our personal and national wellbeing," Mr Lunn said.
The full report can be viewed at: http://www.acqol.com.au/reports/survey-reports/survey-034-report.pdf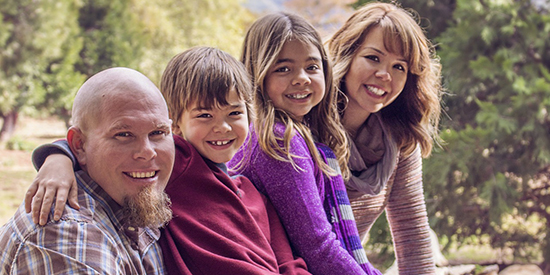 More like this
Media release
Faculty of Health, School of Medicine
---
Related News
New research by Deakin University and the Murdoch Children's Research Institute (MCRI) has put a spotlight on how adolescent girls' relationships with their parents can later affect their bonding experience with their own children.