Deakin wins Education and Training honour at Australian Export Awards
Media release
06 December 2017
Deakin University's strong commitment to global innovation through international partnerships has been recognised with the Education and Training prize at the 55th Australian Export Awards ceremony last night.
Deakin Vice-Chancellor Professor Jane den Hollander AO welcomed the national Education and Training win, which comes after the University won its fourth consecutive Governor of Victoria Export Award earlier this year.
"We are extremely delighted to have received this recognition for our commitment to our global community, both through education and industry partnerships," Professor den Hollander said.
"In just over 40 years Deakin has grown from the first regional Victorian university to one of Australia's most dynamic international educators, ranked among the top 50 universities under 50, and a strong international business partner and innovator.
"Today, Deakin welcomes 11,000 international students from more than 120 countries, with partnerships in 52 countries supporting academic and research collaboration all backed by our offices in Europe, India, Sri Lanka, China, Indonesia and Latin America."
Professor den Hollander said one way Deakin's innovative approach to global partnerships was demonstrated was through the University's partnership with The Energy and Resources Institute of India (TERI), which established the world's first nanobiotechnology research centre in 2010.
Deakin earlier this year announced new scholarships for 11 of its Indian-based PhD students, supporting research at the newly-expanded TERI-Deakin Nanobiotechnology Centre (TDNBC) in Gurgaon, launched by Australian Prime Minister Malcolm Turnbull and Indian Prime Minister Narendra Modi.
The PhD research will focus on global issues including water quality, efficient farming practices, waste management, and innovative, agriculture-dependent, ways to treat human disease.
The students are enrolled as PhD candidates at Deakin, receiving joint supervision from the University and TERI, spending approximately eight months a year at Deakin making use of the University's advanced facilities.
"With depleting natural resources and an increasing demand for food and medicines, the role of nanobiotechnology has never been more crucial to countries such as Australia and India, which are challenged by environmentally significant factors, such as unreliable rainfall, poor soils and climate change," Professor den Hollander said.
"These are vital issues for humanity and it is extremely satisfying to think of the hugely positive implications of this research will have for populations around the world."
Professor den Hollander said last night's award win also acknowledged Deakin's commitment to innovative teaching, learning, research and community engagement - all essential ingredients to create knowledge and solutions needed in a globally connected world.
"The global diversity across all our campuses enriches all aspects of academic and social life and helps all our students - international or Australian, and studying on-campus or in the Cloud - to learn from each other," Professor den Hollander said.
"We support this through providing our students with opportunities to study aboard and apply their learning in international internships.
"Just last week we learned that nine of our outstanding students will be supported to study, work and live in the Indo-Pacific region next year thanks to the Australian Government's 2018 New Colombo Plan Scholarships.
"This important overseas study program encourages international cooperation with Australia's regional neighbours, giving the next generation of Australians a hands-on experience living and working within other cultures as part of the global community."
Over the first five years of the New Colombo plan, Deakin has received support for 1115 students to study in countries across our region, undertaking every discipline offered by the University - the highest number for any university in Victoria.
"Deakin looks forward to expanding our international reach in the coming months and years, so that we can continue to develop solutions to real world problems and expand Australia's participation in the global community," Professor den Hollander said.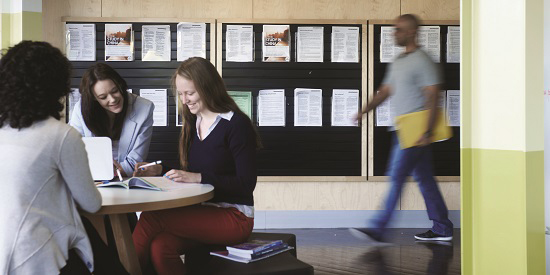 More like this
Media release