Feeling like 'real self' on antidepressants can influence treatment
Media release
31 July 2018
Feeling 'authentic' when taking antidepressants can influence how people with depression feel about staying on their medication, or taking it in the first place, according to recently published research from a Deakin University bioethicist.
Dr Tamara Kayali Browne, a Lecturer in Health Ethics and Professionalism in Deakin's School of Medicine, interviewed a group of 37 women diagnosed with major depression or bipolar disorder to examine if views of their 'self' related to their experiences of mental illness.
The results are explored in a chapter of her new book 'Depression and the Self: Meaning, Control and Authenticity', recently published by Cambridge University Press.
"What my research found was that feeling authentic - or like your 'real self' - was so important when taking antidepressants that this feeling could influence whether people chose to stay on them, or chose to take them in the first place," Dr Browne said.
"For some women, feeling authentic on antidepressants was even more important than their effectiveness."
Nearly one in 10 Australians take antidepressants, and Dr Browne said her research showed it could be helpful for doctors to raise the issue of 'authenticity' with their patients before prescribing the medication.
"If, for a particular person, feeling authentic is even more important than an antidepressant's effectiveness or its side effects, then doctors should discuss it with their patients," she said.
"It may not be an issue for everyone but if it is, it could mean the difference between a treatment plan that a patient is happy to try or to continue with, and one she is not.
"After all, there's not much point prescribing a medication for someone, no matter how effective it is, if the individual doesn't want to take it."
Dr Browne said struggles with feeling authentic were common for people on mood stabilising medication.
"The effect that antidepressants can have on how individuals perceive their authenticity can be profound," she said.
"If you've ever taken antidepressants, you may have wondered, 'who is the real me, is it who I am on antidepressants or off them?'
"The women who told me they felt less authentic on antidepressants said that even if they felt better, they felt it was the medication, not themselves, in control of their emotions, thoughts and behaviour.
"Some of those women decided to stop using antidepressants despite how helpful they were in improving their mood. Some avoided antidepressants altogether and sought alternative treatment options for the same reason.
"For such women, it was not enough to feel better. They needed to feel like their 'real self', but couldn't do so if they felt it was the drug pulling their strings."
In contrast, Dr Browne said there were some members of the study group who felt the medication actually restored the control they once felt over their emotions, thoughts and behaviours.
"They felt the drug allowed them to pull their own strings again," Dr Browne said.
"For such people, antidepressants corrected a problem and in doing so, brought them back to their 'real self'."
Dr Browne said the common thread was that it seemed we all needed to feel we had control over our emotions, thoughts and behaviours in order to feel like our 'real self'.
"When it comes to feeling authentic, it doesn't seem to matter whether the individual is depressed or not, or on or off medication, but whether she feels a sense of autonomy," Dr Browne said.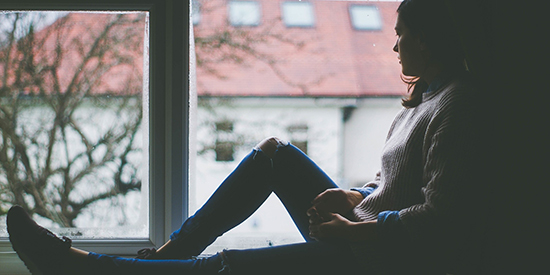 More like this
Media release
Faculty of Health, School of Medicine
---
Related News
New research by Deakin University and the Murdoch Children's Research Institute (MCRI) has put a spotlight on how adolescent girls' relationships with their parents can later affect their bonding experience with their own children.