The Federal Government is making the right move to secure domestic gas supply in Australia, according to a Deakin University energy and natural resources expert.
Professor Samantha Hepburn, Director of the Deakin Law School's Centre for Energy and Natural Resource Law, said the Australian Domestic Gas Security Mechanism was definitely a step in the right direction to safeguarding local gas supply and addressing one of the factors affecting price.
"The current framework allows producers to enter export contracts that set low prices for overseas buyers without taking the domestic market into account. What the Federal Government is implementing will block gas exports if there isn't enough domestic supply," Professor Hepburn said.
"The ultimate aim is to ensure that the scheme creates excess supply in the domestic market to drive down the local price below export parity price."
Professor Hepburn said the 'gas security mechanism' was essentially a flexible control which the Government may raise during a domestic shortfall.
"Under the new policy, if a gas exporter draws more gas than they contribute then they must set out how they will fill that shortfall," Professor Hepburn explained.
"The policy does not prescribe how a gas exporter must respond and therefore the producer may adopt flexible options like commercial solutions such as gas swaps whereby international gas is supplied for contracts to free up more gas for the domestic market.
"It is only a temporary fix and it may be that some commercial solutions do not have the overall effect of increasing supply and reducing prices. Ideally, however, with regulatory input from the Australian Energy Regulator, the scheme will be effective - particularly in the short term."
Professor Hepburn said criticisms of restrictions on gas exploration and development by the country's Eastern states were unfounded.
"It is inaccurate to say that the moratoriums and bans on development that have been introduced in some states, such as Victoria, have caused gas supply and pricing concerns in the Eastern market given the fact that the market has not evolved sufficiently to have such an impact at this stage," Professor Hepburn said.
"The trajectory of the onshore conventional and unconventional gas market is in the early stages and its progression to date has been hindered by significant and legitimate social, economic and environmental concerns.
"Longer term, however, progressing the onshore gas market in the Eastern states will be critically important, given the growing concerns regarding supply."
Professor Hepburn said it was imperative that Australia's gas resources are exploited in a way that preserves social and environmental priorities.
"Gas is now a strong global commodity and Australia has a lot of gas, much of which resides in onshore reservoirs. This gas is also a public resource that, unlike other exports such as agriculture, belongs to the state," she said.
"The state therefore has a public interest responsibility to exploit the resource in a manner that is beneficial for the Australian public.
"This public interest imperative means that state and federal governments must increasingly evaluate supply and pricing issues alongside social and environmental concerns."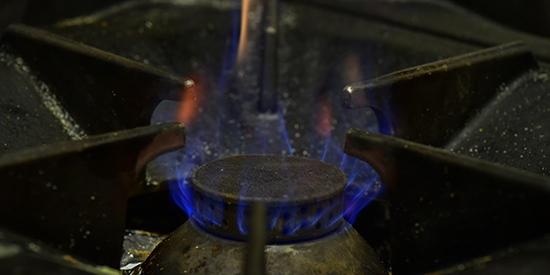 More like this
Media release
Deakin Law School
---
Related News
Next of kin should have final say on organ donation: Deakin research
24 January 2018
Next of kin should have the final say in the donation of their deceased loved ones' organs even if the law is changed to create a system in which donation is 'presumed' unless individuals opt-out before death, argues a Deakin University health law academic.
Fracking ban a social and environmental win, but gas prices may rise
31 August 2016
The Victorian Government's decision to ban the exploration and development of all onshore unconventional gas in Victoria, including the controversial process of hydraulic fracturing ('fracking'), is a social and environmental win for the state but may see gas prices rise, says Deakin University's Professor Samantha Hepburn.