Leaders with 'lived' experience of jail to advise conference on reintegration
Media release
20 June 2017
Ex-prisoners can play a major role in improving reintegration opportunities and the penal system as a whole in Australia, according to Deakin Psychology expert Professor Joe Graffam.
Professor Graffam, who will open the 13th annual Reintegration Puzzle Conference hosted by Deakin in Sydney this week, said the event's theme of 'Changing Systems from the Inside Out' was long overdue, with three of four keynote speakers having first-hand experience of life behind bars.
"Who knows more and who is listened to less? The people in the system," he said.
"And who knows more about what it takes to succeed on the outside than someone who has been in jail and come out. We need to listen to all those voices."
More than 200 delegates will attend the conference to hear a wide range of speakers and workshop-style presentations across topics impacting on reintegration into the community after prison.
Presenters at the Wednesday to Friday event include academics, advocates and practitioners.
Professor Graffam is Deakin's Pro-Vice Chancellor Research Training and Performance Enhancement.
He said learning from 'lived' experiences and justice reinvestment were fundamental to improving individual and community outcomes for people reintegrating into society and to reducing Australia's ever-growing prison population.
"This conference is all about the coming together of a coalition of people who are committed to system change," the conference convener said.
"And the system, no matter how you look at it, just doesn't work."
Australian Bureau of Statistics figures show there were more than 40,570 people, on average, held in Australian jails in the first three months of 2017. A decade ago that first-quarter figure was 25,968.
Professor Graffam said the long-term solution to cutting prison populations lay in healing and building disadvantaged communities, not spending billions more on jails. Well over half of imprisoned people come from a small number of post codes.
"If you don't heal the problem, but try to capture it and contain it in boxes, it will just get bigger," he said.
The conference keynote speakers are:
President and founder of JustLeadershipUSA Glenn E. Martin, who will deliver his address Building Strong and Effective Leaders Among Formerly Incarcerated People in the United States via video;
Inside Out Aboriginal Justice Consultancy principal consultant Keenan Mundine, presenting A Personal Journey from Prison: Overcoming Systemic Barriers to Build a Good Life;
Kirketon Road Centre director and public health and addiction medicine physician Dr Ingrid van Beek AM and Women's Justice Network youth support co-ordinator Bianca Amoranto, jointly presenting A Public Health Approach to Ensure the 'Cure' isn't Worse than the 'Disease'.
Deakin University, which has hosted the annual conference since its inception, is partnering with Community Restorative Centre and Homelessness NSW to run the 2017 event.
The conference program is available at http://rpc.conferenceworks.com.au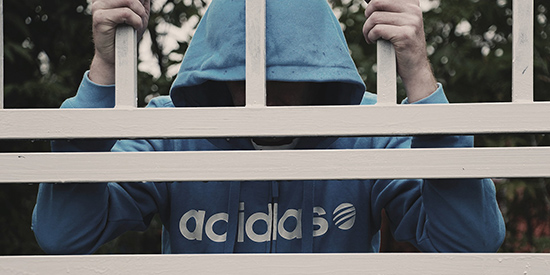 More like this
Media release
Faculty of Health, School of Health and Social Development
---
Related News
New research by Deakin University and the Murdoch Children's Research Institute (MCRI) has put a spotlight on how adolescent girls' relationships with their parents can later affect their bonding experience with their own children.
Deakin welcomes $8m from NHMRC for world-leading health research
Deakin will develop two new research centres to investigate transformation of Australia's food environments and to develop new therapies for the most common psychiatric disorders, thanks to new funding from the National Health and Medical Research Council (NHMRC).