No white Christmas but Hollywood still sets the scene for the Aussie festive season
Media release
11 December 2017
The most popular Christmas films, full of snow scenes and hot lunches, might not represent how we celebrate in Australia but they still set the rhythm of our festive season Down Under, according to a Deakin University screen studies expert.
Deakin School of Communication and Creative Arts researcher Professor Sean Redmond said that the most popular Christmas films might not be made in Australia but they resonated with our sense of the holiday spirit.
"Christmas films and television schedules in general provide us with a rhythm for Christmas Day and the public holidays that follow. They are like a clock that helps us structure family and play time," Professor Redmond said.
"They help create a sense that Christmas is family time, over a glass of sherry and warm mince pies, in the mythical 'lounge' where everyone comes together to watch their favourite film at the same time each year.
"As a migrant nation, we embrace films that represent a northern hemisphere Christmas partly because these traditions have been brought with us but they also offer us universal messages about love, sharing and togetherness."
Professor Redmond said there were common elements of popular Christmas films.
"There are those about Christmas such as Miracle on 34th Street, those set in and around Christmas such as Home Alone and those classics that we watch as a family each year such as the tradition in the UK to show a Bond movie on Christmas afternoon," he said.
"Really popular classic films about Christmas also include It's A Wonderful Life and Holiday Inn as well as contemporary classics, such as Home Alone, Polar Express, and The Grinch.
"What all of these films have in common is that they offer us the perfect spectacle of Christmas (festive lights, food, snow, presents, the appearance of Santa Claus); they represent values of what Christmas should be really about and draw on notions of the family and belonging and offer us hopeful messages about life if we come together and remember the message at the heart of Christmas.
"They are also often very well written stories, beautifully crafted, with a positive ending. We see bits of ourselves, our family life and our own forgetfulness in the films. They often involve a character or characters forgetting what Christmas should be about, and we see a 'journey' to self-discovery."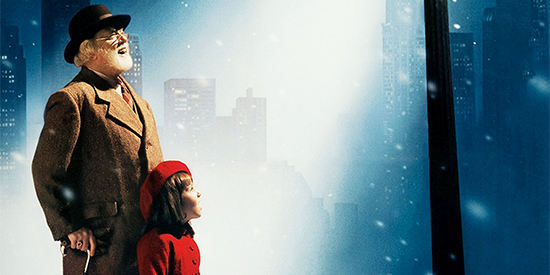 More like this
Media release
School of Communication and Creative Arts
---