Return to ancient ways needed to address Indigenous gambling issue: Deakin research
Media release
12 March 2018
Indigenous Australians from the Stolen Generation appear more likely to engage in excessive gambling, with pokies the biggest problem, a Deakin University Indigenous public health researcher has found.
Researcher Janis Koolmatrie, an Elder in Residence with Deakin's Institute for Koorie Education, said the findings of her research showed culturally appropriate programs drawing on ancient ways were needed to address the growing problem of gambling addiction within Aboriginal communities.
Ms Koolmatrie investigated the social impacts of gambling on Geelong's Indigenous communities for her Masters thesis. She is now embarking on a PhD that researches stigmitisation related to problem gambling and the impact of colonisation.
"The causes of excessive gambling among Indigenous people are quite different to those of non-Indigenous people and include child suicides, black deaths in custody, lateral violence - a form of bullying within a community - and disconnection from Country," Ms Koolmatrie said.
"But it is the impact of the Stolen Generation that seems to have the most influence.
"My research indicated that people of the Stolen Generation appear to be more likely to engage in excessive gambling and a lot of that is to do with unresolved grief and trauma.
"Many of the participants in my research talked to me about being stolen as children and the impact this had on their whole lives.
"Some talked about the sadness and guilt of being the child left behind when siblings and cousins were taken. Others had their children taken from them.
"It [the Stolen Generations] was one of the most traumatic things that has ever happened to Aboriginal people and you can understand how they turn to the pokies as a way of escaping and coping with the lifelong disconnection from their families, culture and language."
Ms Koolmatrie was particularly taken by the response of the community in not only acknowledging that gambling was a problem but also in wanting to take ownership of addressing the issue.
It was their feedback that prompted Ms Koolmatrie to recommend State and Commonwealth governments support Aboriginal community organisations to develop and implement culturally appropriate harm minimisation and gambling awareness programs for Aboriginal youth to address early exposure.
"What I loved so much about the community and the participants in my research is that they were looking for ways to fix the problem for the adults as well for their kids and grandkids who are already being exposed to gambling through television advertising," she said.
"They said we need to get back to our ancient ways and draw strength from our culture and that is what is going to help us to overcome this evil thing that has got us by the throat."
As the only known Aboriginal person in Australia doing research into gambling, Ms Koolmatrie also recommended funding for further research into the health and social impacts of gambling within Indigenous communities.
"There is a lack of published literature related to Indigenous gambling, and population data of Australians' gambling behaviours doesn't take into account sufficient samples of Indigenous people to make a reliable assessment of the practices and prevalence of Aboriginal gambling," Ms Koolmatrie said.
"However, the limited research that has been undertaken indicates growing concerns related to the impact of gambling within Indigenous communities."
NOTE: In 2017, Geelong's Wathaurong Co-operative, which worked closely with Ms Koolmatrie during her research, and Barwon Health received funding from the Victorian Gambling Foundation to produce the documentary, "Starting the Conversation," which can be viewed on YouTube at http://bit.ly/2F3AnqY
Filmed in the You Yangs and around Geelong, "Starting the Conversation" focuses on the impact of excessive gambling and harm minimisation, and draws on the experiences of members of the local First Nations community.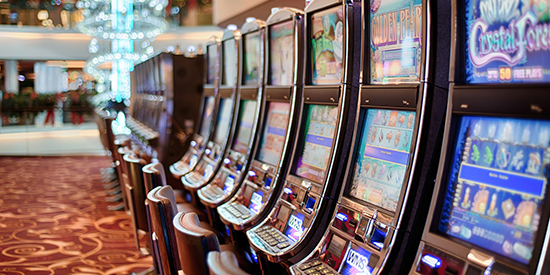 More like this
Media release
Institute of Koorie Education
---