Selamat datang: Deakin welcomes Indonesian delegation
Media release
10 November 2017
Deakin this week hosted nine Deans of Faculties of Education from Indonesian universities as part of a plan to develop research collaboration and other partnerships between the two countries.
Deakin School of Humanities and Social Sciences researcher Professor Ismet Fanany, who hosted the contingent, said the visit was an opportunity to exchange ideas in both teaching and research.
"This was a chance for us to come together and collaborate on research, recruitment and school and staff partnerships," Professor Fanany said.
"Indonesia and Australia can be very different, while also sharing similarities in terms of our education systems and autonomous state education departments - so these meetings are beneficial to all involved."
Professor Fanany, who is an expert in language and society, said one topic of discussion was the possibility of student and staff exchanges, with the option for future visits, internships, and off campus teaching opportunities.
"We discussed student teaching practices in Australia and recent developments in this area of teacher training," he said.
"We're now also looking to work toward the possibility of Deakin education students doing their teaching rounds at schools in Indonesia, while still receiving credit for their courses back home."
Professor Fanany said the Deans met with Alfred Deakin Institute for Citizenship and Globalisation researchers as well as with Heads of School and the Faculty General Manager in the Faculty of Arts and Education to discuss issues relating to university management.
"Deakin University's ties with Indonesia's teaching and education sector run deep," he said.
"Our University is proud to be placed on the Lembaga Pengelola Dana Pendidikan (LPDP) and Beasiswa Unggulan Dosen Indonesia (BUDI) lists of recognised universities where Indonesian scholarship holders can study, as one of the preferred Australian universities for government scholarship recipients in Indonesia."
Deakin University has had a Deakin Indonesia Office co-located with Deakin College in Jakarta since 2009, which provides consultation services for prospective students, promotes collaboration with local universities and conducts English language testing services.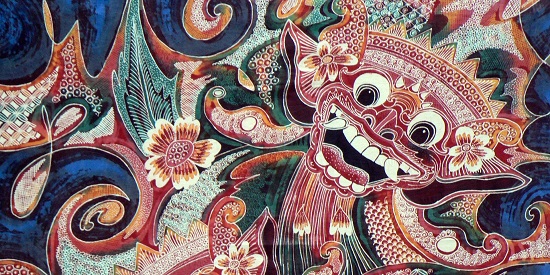 More like this
Media release
Faculty of Arts and Education, School of Education
---