Thousands flock to Deakin Waterfront for spring graduations
Media release
03 October 2017
An 80-year-old architecture PhD and proud cohort of newly-minted West Australian business leaders will be among the almost 2000 students graduating this week from Deakin University.
Graduates from each of Deakin's four faculties - Business and Law; Health; Science, Engineering and Built Environment; and Arts and Education - will converge on Geelong's Deakin Waterfront campus in five separate ceremonies from Tuesday, October 3, to Thursday, October 5.
Deakin University Vice-Chancellor Professor Jane den Hollander congratulated the graduating class on the culmination of their years of hard work and commitment.
"Graduation ceremonies at Deakin are not only a recognition of the sacrifice and dedication of our students, but a celebration of the power of learning to change lives," Professor den Hollander said.
"Our graduates come from a diverse range of backgrounds, but they have joined together through their shared aim of unlocking their potential and becoming empowered to make a difference in whatever fields they choose to pursue.
"Learning is a lifelong experience, and I have no doubt our graduates are prepared to take the knowledge and experience they have gained in their time at Deakin and continue to grow and effect change in the connected and ever-evolving communities they serve."
Among the graduates, School of Architecture and Built Environment student Ken Taylor will receive his PhD just weeks out from his 80th birthday. Professor Taylor is an Honorary Professor with the Australian National University.
A Canberra local, Professor Taylor completed his Deakin PhD by Prior Publication, focusing on changing attitudes to cultural heritage theory and practice internationally and in South East Asia.
He said the PhD was an opportunity to bring together his lifetime of research and teaching in cultural geography, town planning, landscape planning and architecture, and cultural heritage.
"I'm very grateful to Deakin for giving me the opportunity, as it made me reflect on 30 years of work, and investigate a wealth of new literature," he said.
A dozen school business managers from public schools in Western Australia will make the 3000km trip to Geelong for this Thursday's ceremony, becoming the first interstate cohort to complete Deakin's Graduate Certificate of Education Business Leadership (EBL) course.
They will join more than 50 other EBL graduates at the ceremony.
Deakin School of Education lecturer Mark Donehue and other University teaching staff have made monthly visits to Perth to deliver the leadership course directly to students, as part of a joint venture with the WA State Government through the Institute of Professional Learning.
"It's a really fascinating partnership, and this is the first time the course has been offered interstate on a face-to-face basis," Mr Donehue said.
"Deakin was one of the first universities to introduce this sort of course, and it's quite unique, because our students are already working in schools and have that real-world experience."
Speakers for the graduation ceremonies include KCL Law Special Counsel Jacinta Lane, AusNet Services Managing Director Nino Ficca, and recently-retired St Joseph's College Geelong Principal Paul Tobias, who will receive an Honorary Doctorate for his contribution to promoting equality, tolerance and diversity in boys' education.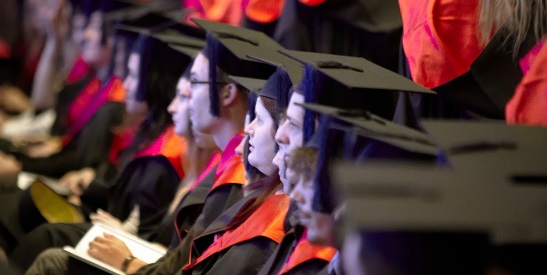 More like this
Media release
School of Architecture and Built Environment, School of Education
---