Deakin maritime expert honoured with shipping industry award
Deakin news
07 December 2017
Deakin University maritime expert Peter van Duyn has won the Maritime Services Award at the 2017 Australian Shipping and Maritime Industry Awards.
Mr van Duyn is a member of Deakin's Centre for Supply Chain and Logistics (CSCL), a leading centre in Australia focusing specifically on freight logistics and value-added supply chains.
Mr van Duyn's maritime experience spans decades, including stints with the Dutch merchant navy, the Rotterdam Port Authority, as a Master Mariner for 13 years with Shell, and with the Port of Geelong. As General Manager of Patrick Container Terminals, Mr van Duyn was responsible for the management of Australia's four main container terminals, with a workforce of more than 1300 and a revenue of $500 million per annum.
'I am honoured to receive this award,' Mr van Duyn said.
'A big thank you to my friends, colleagues and ex-colleagues who I have been working with in this great industry over many years.'
CSCL Director Dr Hermione Parsons described Mr van Duyn as 'one of the most respected voices in the industry'.
'As a founding CSCL member, Peter has provided invaluable contributions to work which has gone a long way to defining long-term government policy,' Dr Parsons noted.
'Peter shares his knowledge through a range of forums. He is a foundation executive member of Supply Chain Advisory Network (SCAN), as well as the Australian Chapter Director of the International Cargo Handling Coordination Association.
'He also works to promote supply chain and logistics issues in the community through his prolific writing and commentary and is a regular speaker and panel member.'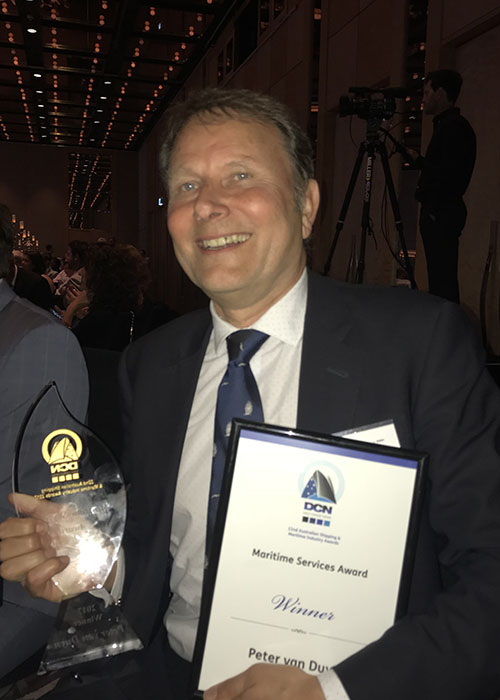 Key Fact
Deakin University maritime expert Peter van Duyn
---