Students building careers with Watpac cadetships
Deakin news
03 October 2017
Deakin University's School of Architecture and Built Environment is collaborating with national company Watpac to give students practical experience in the construction industry.
Two of the school's construction management students have commenced cadetships with Watpac, gaining practical experience on the Victorian Government's New Schools PPP project sites in Torquay and North Geelong.

The cadetships have been set up as part-time roles for students in their third or final year of study. As part of the program, the cadets assist Watpac with the delivery of a complex and quality assurance driven project until the end of the year. This provides the students with an opportunity to gain site experience that complements their university learning.
Watpac Construction Victoria State Manager Nick Pavlovic said the cadetships are a great way for students to understand how a large construction company operates.

'The cadetships provide students with an understanding of our systems, and can lead to opportunities within the Watpac Graduate Program when they complete their studies,' Mr Pavlovic said.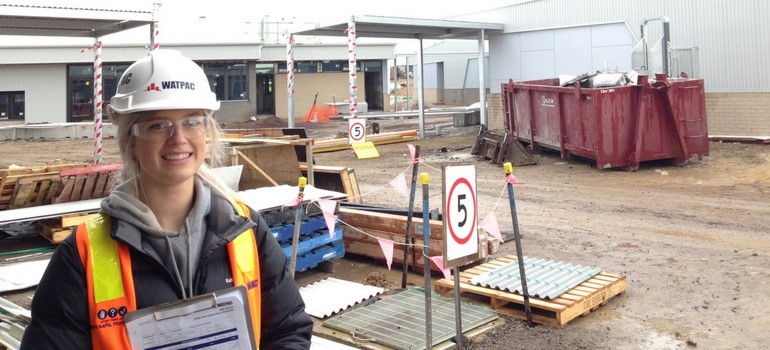 Chloe Pukk, who is completing the Bachelor of Design (Architecture)/Bachelor of Construction Management (Honours) combined course has found the experience to be invaluable.

'Every day I'm learning so much about construction, safe practice and the industry,' Ms Pukk said.

'There were a few areas I thought I would be mainly dealing with, but in the almost three months I've been with Watpac I've had the opportunity to undertake so much more.'
Having enjoyed her role as a cadet, Ms Pukk sees a future for herself in the construction industry and with Watpac.

'I hope I can learn as much as possible with Watpac so I can graduate university with a great deal of knowledge and experience under my belt. I hope to advance with Watpac and grow as a cadet with the company.'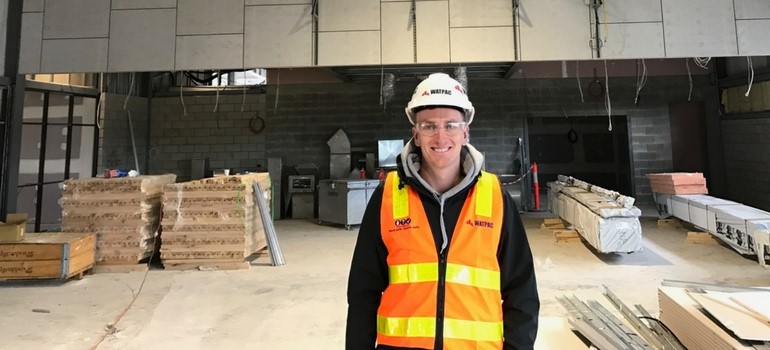 Sam Huf, is in the third year of his construction management degree. He also highlighted the value of hands-on experience.

'A cadetship offers a great opportunity to get practical experience to complement my degree and give me my first steps into the construction industry,' Mr Huf explained.

'Working on an operating construction site really offers many opportunities to understand what is required to bring a construction project together. I hope to develop my knowledge and understanding of the construction industry to allow me to grow to my full potential.'

With thanks to the School of Architecture and Built Environment's A+Blog.
---