Deakin's history
Beginnings
Deakin University was formally established in 1974 with the passage of the Deakin University Act 1974.
Deakin was Victoria's fourth university and the first in regional Victoria; it was named after the leader of the Australian federation movement and Australia's second Prime Minister, Alfred Deakin.
From its beginnings, Deakin has been shaped by twin goals:
a focus on regional Victoria, creating a university for the Geelong region
a commitment to widening access to university study, in particular through distance education programs.
Deakin University's first campus was established at Waurn Ponds. The University was the result of a merger between State College of Victoria, Geelong (formerly Geelong Teachers College) and the Gordon Institute of Technology (now the Gordon Institute of TAFE).
Deakin enrolled its first students at the Geelong Waurn Ponds Campus in 1977.
---
Expansion in the 1990s
Deakin has been strengthened by a series of successful mergers with strong partners, each of whom has contributed significantly to Deakin's character and approach.
Australia's tertiary education system underwent major change following the 1988 White Paper Higher Education: a policy statement, introduced by then Labor Education Minister John Dawkins.
As did most Australian universities at the time, Deakin embarked on a series of mergers. It merged with Warrnambool Institute of Advanced Education in 1990, strengthening Deakin's place in the Western District of Victoria with the Warrnambool Campus.
A merger with most of Victoria College in December 1991, with its campuses in Burwood, Rusden and Toorak, gave the new Deakin a strong metropolitan presence at the Melbourne Burwood Campus.
These mergers enabled Deakin University to grow substantially from a pre-merger student population of approximately 8,000 in 1990 to approximately 25,000 higher education students in 1995.
---
Building a University Town
In the 1990s, there was much debate about the fate of Geelong's historic but dilapidated Dalgety's Woolstore. Originally built as woolstores in 1893, the buildings were extensively renovated to create Deakin's modern and impressive Geelong Waterfront Campus.
Technology precinct
Deakin's Geelong Technology Precinct focuses on Deakin's core research capabilities in materials, biotechnology, chemistry, and environmental engineering, along with regional strengths in manufacturing and agri-processing. The precinct is home to: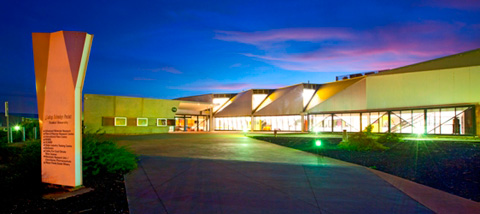 Health precinct
Deakin is on the way to building a world-class health precinct at its Geelong Waurn Ponds Campus, with: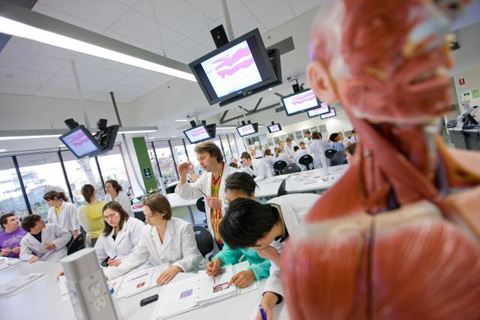 ---
LIVE the future
Deakin today has over 42,000 students and is Australia's ninth-largest university.
Advances in research have been a hallmark of Deakin's success in recent years and Deakin is renowned for developing award-winning partnerships with industry, governments and communities in Geelong, nationally and internationally.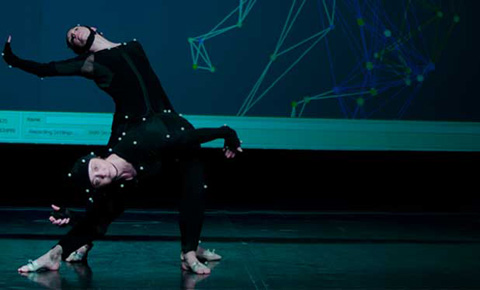 Deakin was the first university in the world to open an office in India (1996).
Deakin's alumni networks stretch across the globe with over 40,000 members from 100 countries.
Programs such as Deakin at Your Doorstep are run out of eight Deakin Learning Centres located all across Victoria. Students in regional and rural areas, and students juggling work family and study are able to stay in their local community.
Deakin is taking many of its courses to the cloud. Through new and emerging technologies, students benefit from the opportunities of media-rich interactive cloud learning experiences plus access to peer, academic support and industry experience - in their own place and space.
Deakin operates in a global, connected world with the digital economy influencing every aspect of its activities. Through its strategic plan LIVE the future: Agenda 2020, Deakin plans to be Australia's premier university in driving the digital frontier.
Page custodian: Office of the Vice-Chancellor Last updated: