Building on our success
LIVE the future builds on Deakin's Strategic Plan 2008-2012: Developing Effective Partnerships.
Deakin's founding goals
To develop lasting and mutually beneficial relationships with rural and regional communities, in particular those in Geelong and Western Victoria
To offer an educational experience which will widen participation and support students from diverse backgrounds
These important aims continue to be core to the future of Deakin University. However in a world that is now globally connected and where excellence and new ideas are available at the touch of a button, we will ensure that engagement and innovation 'anywhere' and 'everywhere we are' is grounded in all aspects of Deakin life - its teaching, its research and its enterprise - to enable our students and staff to thrive and to excel.
Our strategic aspirations
LIVE the future: Agenda 2020 describes the broad strategic directions that will be pursued over the remainder of this decade. It seeks to enhance Deakin's contemporary approach as well as its strong reputation of service to its communities, by developing a distinctive and relevant place in Australia's university landscape at the frontier of the new economies of the 21st Century.
A cascading architecture describes Deakin's strategic aspirations:

Deakin Offer: our vision and mission
Deakin Promise: our 'LIVE the future' goals
Deakin Personality: Deakin community's characteristics
Deakin Response: directions taken to achieve our vision
Deakin Tracks: performance measures used to monitor progress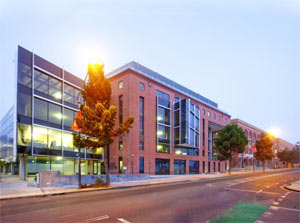 LIVE the future is
outward focussed and informed by data and analysis of global trends
underpinned by consolidated business plan
monitored through agreed performance measures
responsive to the fast changing global environment and to the diverse needs of the communities Deakin serves
Page custodian: Office of the Vice-Chancellor Last updated: