Driving the digital frontier
In learning and teaching
Deakin will transform the learning experience by redesigning its programs for delivery through the 'cloud' in new, engaging, enriching and personalised ways. This means that all students - not just those who study away from the campus - will have the benefit of premium cloud learning experiences. 'Cloud clubs' will facilitate peer-to-peer engagement around areas of common interest for students, alumni and staff.
Located learning
A vibrant 'campus' life will be a core part of the Deakin student experience, but it will extend beyond Deakin's formal campuses at Burwood, Geelong and Warrnambool. Located learning at Deakin will be face-to-face with educators and learners together in classrooms, laboratories, work places, hospitals, schools, fieldwork placements, overseas exchange programs, or while undertaking volunteering or service learning.
Work ready graduates
Located learning will be supported by Deakin staff, but will also include key industry and community leaders and others. Together they will ensure Deakin graduates are work-ready - able to respond to changing workforce needs and equipped with the intellectual firepower, capacity and skills that will prepare them for a future we can only begin to imagine.
Contemporary and engaging learning
All of Deakin's learning will continue to be contemporary and engaging. Assessment will be re-designed to improve students' ability to provide evidence of their achievement of key capabilities - essential badges for highly employable and successful graduates
The combination of premium cloud learning enhanced by located learning will add to Deakin's distinctiveness and relevance, providing education where you are for the jobs of the future.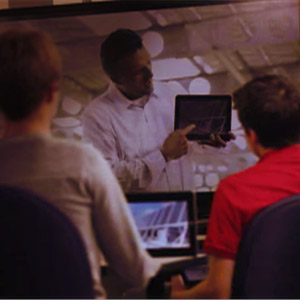 Cloud learning at deakin
'Cloud learning' is Deakin's term for harnessing new and emerging technologies to provide highly visual, media-rich, interactive learning experiences wherever our students are located.
It signals our intention to re-imagine assessment and learning experiences - both in the cloud or on campus or industry sites - as personalised and accessible in all time zones.
This enables our students to access premium learning resources and work collaboratively with teachers, mentors, peers and potential employers, generating ideas and solving real world problem in preparation for the jobs and skills of the future.
---
In research and innovation
The internet is widely used and readily accessible to hundreds of millions of people in most parts of the world. It has had a profound impact on the way ideas are formed and knowledge is created, used and communicated.
Scientists, social researchers, engineers or medical practitioners are finding new ways of remotely accessing their instruments, tools and even patients to analyse, manipulate, diagnose and interpret data.
Good ideas remain the touchstone for all progress. But the ways in which ideas are developed, research is conducted and communicated are changing profoundly.
Deakin will work hard to ensure it is placed in a position to take full advantage of this changing research landscape in the use of technologies to enable our staff to continue their upward trajectory.
Through LIVE the future, Deakin will build on the research success we have achieved to date and foster digital scholarship by continuing to build an innovation-driven and savvy university community. It will build and support information, multi-media and technology infrastructures, providing a catalyst for furthering research collaboration nationally and internationally.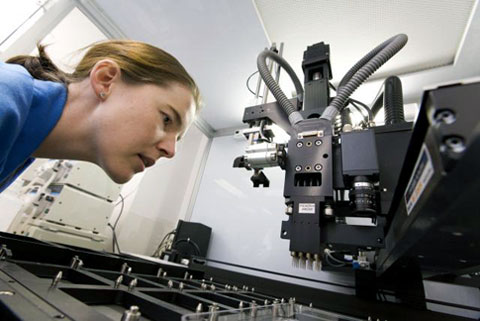 ---
In community and industry enterprise
Businesses globally have been fundamentally changed by the explosion of the digital economy - and educational institutions are not immune. By 2013, the digital economy will be worth an estimated $20 trillion - equivalent to almost one third of the world's GDP.
Traditional boundaries no longer apply and digital channels have opened up a new world of choice where consumers have unprecedented influence and control.
Just as the steam engine and the industrial revolution fundamentally changed the world, the digital revolution will be remembered as one that transformed the fabric of conventional business models and society at large.
Utilising technology to enhance and innovate
The Internet is inexorably becoming the dominant infrastructure for knowledge - both as an information space and as a global platform for knowledge exchange and business practice between people and between organisations.
Deakin will utilise the opportunities of technology to provide high quality and cost-effective business intelligence and client relationship management, facilitating enhanced experiences with all our stakeholders - our students, our staff, our alumni, our partners and our friends.
Deakin will create and provide innovative electronic and physical environments, improving the quality, reach and value of technology through high speed connectivity, mobile devices and applications.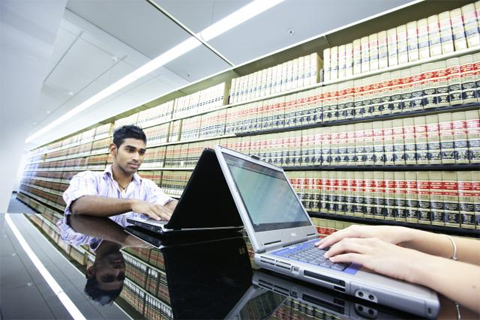 Page custodian: Office of the Vice-Chancellor Last updated: