The Deakin Offer
Our vision and mission
The Deakin vision and mission for its students, staff, alumni, partners and friends is:
Deakin University offers you a borderless and personalised relationship, creating the power and opportunities to live the future in a new world.
Deakin will be Australia's premier university in driving the digital frontier - to enable globally connected education for the jobs of the future, and research that makes a difference to the communities we serve.
The Deakin Personality
The characteristics that will best describe the future Deakin are:
Brave
A 'can-do' attitude that creates opportunities from challenges and dares to be different.
Accessible
An inclusive learning community accessible to all and celebrating diversity as a strength.
Inspiring
Mobilising students, staff, alumni and friends to make a difference in their lives and in the world.
Stylish
A contemporary, vibrant approach to cloud and located design and delivery - developing innovative and responsive learning and research platforms.
Savvy
Curious and knowledgeable, skilled in working with technology, with diversity and with people - able to adapt to a fast-changing environment.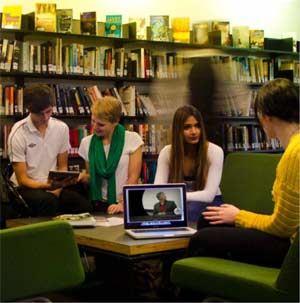 Enduring values
The Deakin University values are enduring from its previous Strategic Plan Delivering Effective Partnerships and continue into LIVE the future as a connecting thread from our past to our future.
These values of Excellence, Academic Freedom, Collegiality, Continuous Improvement, Ethical behaviour, Accountability and Environmental Responsibility remain as our threshold standards for the way we do business and the way we behave.
Page custodian: Office of the Vice-Chancellor Last updated: