News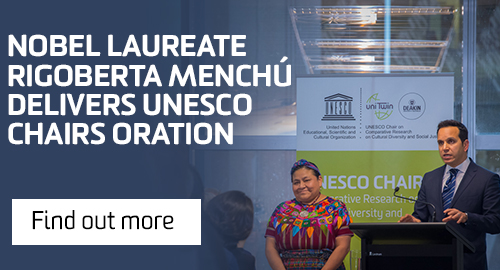 January
Professor Fethi Mansouri to lead the UNESCO global research network - the UniTwin Network on Interreligious Dialogue for Intercultural Understanding.

January
The Australian Government has backed a call by the UNESCO Chair to support democratisation efforts in Tunisia.
November
Professor Fethi Mansouri has called on world leaders to give more support to Tunisia as it makes transitions towards sustainable democratic governance.

October
Professor Fethi Mansouri has urged the government to look for alternatives to stripping dual nationals linked to terrorism of their Australian citizenship.
Page custodian: Deakin Research Last updated: