Deakin Alumni Community Awards 2014
History
Established in 2011, Deakin's Alumni of the Year Awards, recognise, acknowledge and promote prominent Alumni around the world who have achieved outstanding success in their communities, professions or given outstanding service to the university.

Congratulations to the following outstanding Alumni members who have been awarded Deakin's Alumni of the Year Awards for 2014; John Stanhope, Nino Ficca, James Farrell and Madison Robinson.
(Please click on the tabs)

For more information about the awards, including past winners visit Deakin Alumni of the Year Awards

2014 ALUMNI AWARD


Our 2014 award is a distinctively hand crafted piece made from cast glass that is engraved and polished, and takes advantage of the unique translucent and reflective properties of the medium.

The award is created by Dr Lienors Torre from the Faculty of Arts and Education. Lienors is a Lecturer in the School of Communication and Creative Arts and an outstanding artist with
20 years' experience in this medium.

Her inspiration for the design of the 2014 award comes from seashells and staircases. Shells are intimate forms that nurture and protect. Staircases suggest an accession and journey. Together these symbols manifest the perfect ingredients to embrace throughout life and education.
Lifetime Achievement

MR JOHN STANHOPE
LIFETIME ACHIEVEMENT
» Chairman, Australia Post
» Bachelor of Commerce 1982

The Financial Review's CFO of the Year in 2011, and recipient of the Dealbook Award for CFO of 2012, John's contributions and achievements are too numerous and significant to accurately précis.

Throughout his extensive and influential career he has led the way in governance, finance, strategy, risk management and more. Serving today as the Chairman of Australia Post, he has previously studied at Stanford, spent many years in senior roles at Telstra, and was instrumental in the introduction of the NBN.

John is also currently the Chairman of the Melbourne International Jazz Festival, a Director of AGL Energy Limited, The Bionic Institute and Our Neighbourhood, as well as being a member of the Deakin University Council.


Alumni of the Year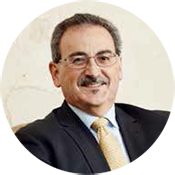 MR NINO FICCA
ALUMNUS OF THE YEAR
» Managing Director, AusNet Services
» Bachelor of Engineering (Hons) 1982 and
» Graduate Diploma of Management 1994

As one of the most respected names in the State's energy industry Nino Ficca, Deakin alumnus and Harvard Business School AMP program graduate, has demonstrated a high level of excellence and a keen drive to enable change throughout his prestigious career.

In 2005, as Managing Director of SPI Electricity, he oversaw the successful listing of SP AusNet on the Australian and Singapore Stock Exchanges. The company (recently renamed AusNet Services) is committed to the safe, efficient and reliable supply of energy via three networks to more than 1.3 million residential and business customers in communities across Victoria. Under Nino's leadership, AusNet Services has become an advocate for safety and improved working standards via its mission Zero safety strategy.

Working closely with academic institutions, AusNet Services recognises the importance of investing in the development of skills and has developed an 'engineering centre of excellence' philosophy. To support this, 'Skilling for the Future' Program, invests in graduate, apprentice and trainee programs to develop the specialist skills in an exciting industry.

A strong supporter of diversity in the workplace, in his current role as Chairman of the Deakin University Engineering Advisory Board, Nino is looking at the creation and promotion of mentoring opportunities, especially for women, in engineering.


Alumni Community Service

MR JAMES FARRELL OAM
ALUMNI COMMUNITY SERVICE
» Director, Queensland Association of Independent Legal Services
» Lecturer, Deakin University School of Law
» Bachelor of Commerce 2006, Bachelor of Laws (Hons) 2007 and Graduate Certificate of Higher Education 2012

A recipient of the prestigious 2014 Churchill Fellowship from the Winston Churchill Memorial Trust and a Medal of the Order of Australia, James is an extraordinarily dedicated lawyer and advocate for people experiencing poverty and disadvantage.

Throughout his professional career his outstanding capacity for voluntary work with community-based legal services has cemented his status as a leading contemporary social justice lawyer. James is currently the Director of the Queensland Association of Independent Legal Services, the peak body representing Queensland's community legal centres, and chairs the Queensland Legal Assistance Forum.

Previously James was the Manager and Principal Lawyer of Victoria's Homeless Persons' Legal Clinic, Deputy Chairperson of the Council to Homeless Persons, and a Director of G21, the Geelong Regional Alliance.

He has written and spoken on many socio-legal issues, including homelessness, poverty and human rights. He is an ongoing and passionate advocate for marginalised and disadvantaged people in our community.
Young Alumni of the Year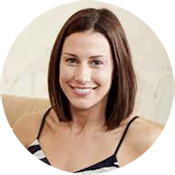 MRS MADISON ROBINSON
YOUNG ALUMNA OF THE YEAR
» Professional Netballer – Melbourne Vixens and Australian Team
» Bachelor of Education (Primary) 2010

One of Deakin's most successful female sporting alumnae, Madison began her professional career in 2006, when she was selected to play for the Melbourne Kestrels.

Throughout this time she continued her studies, graduating with a distinction average. She currently plays for both the Melbourne Vixens and the Australian Diamonds and in 2012 was voted ANZ Championships Player of the year, International Player of the Year and Liz Ellis Diamond winner.

With a raft of awards throughout her distinguished career, Madison is considered to be not only one of our most valuable players, but a remarkable and inspiring sporting leader.

In 2014 she represented Australia in the Glasgow Commonwealth Games, winning gold.

Madison is also an ambassador for the Cotton On Foundation, Run Geelong and various other community charities in both Melbourne and Geelong.
Page custodian: Vice-President (Advancement) Last updated: