Dr Eóin Killackey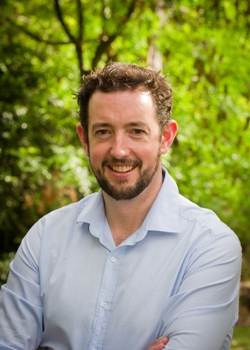 Dr Eóin Killackey - BSc(Psych)(Hons) 1997 and DPsych(Clin)2000
Deakin Alumni of the Year Award for outstanding service and achievement in their profession
In recognition of his distinguished contribution to research particularly in the field of mental health
Since graduating from Deakin, Dr Eóin Killackey has become an Australian pioneer in the development of treatments for first episode psychosis particularly among adolescents.
Dr Killackey has had published over 40 articles and is a reviewer for many esteemed psychology journals and has worked with various Grant Councils. He has obtained over $12 million in research funding and has served on various Victorian Government Advisory Committees relating to mental health at the request of the Victorian Minister for Mental Health. He established the International First Episode Vocational Recovery Group and currently sits on the SuperFriend Steering and the Mind Steering Committees.
Dr Killackey is currently an Associate Professor and Director of Psychosocial Research with The Centre for Youth Mental Health at The University of Melbourne.
Page custodian: Vice-President (Advancement) Last updated: