Dr Geoffrey Wescott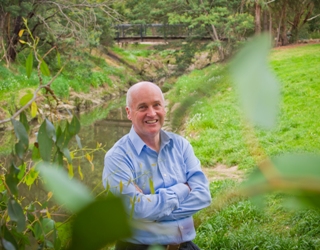 Dr Geoffrey Wescott - PhD 1989
Deakin Alumni of the Year Award for outstanding service and achievement in the community
In recognition of his outstanding contribution to the protection and management of Australia's marine and coastal environments.
Dr Geoff Wescott is an Associate Professor of Environment at the Melbourne Burwood Campus of Deakin University and has made a substantive and long-term contribution to the protection and management of Victoria's coastal environments over the last 30 years.
A founder of the Australian Coastal Society and inaugural Chair of the Marine and Coastal Community Network, Dr Wescott was also a inaugural member of the Victorian Coastal Council from 1995-2001 and played a pivotal role in devising the current Victorian Coastal Management Act.
Dr Wescott has published over 100 articles on the environment and co-authored the popular field guide, Life on the Rocky Shores of South-Eastern Australia and is also a much sought after public speaker on coastal protection and management issues.
Dr Wescott has won numerous university and community awards and was made a Fellow of the Environmental Institute of Australia and New Zealand in 1999.
Page custodian: Vice-President (Advancement) Last updated: