Mukund Narayanamurti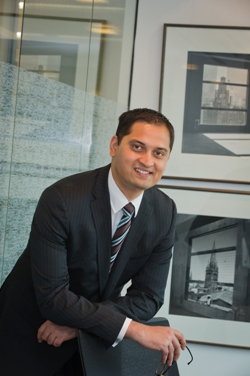 Mukund Narayanamurti - BCom(Hons) 2003
Deakin Alumni of the Year Award for outstanding service to Deakin University.
In recognition of his outstanding work in furthering the development of the Deakin University Alumni Community
Mukund Narayanamurti is a Chartered Accountant and currently Director, Asia Business Group at KPMG Australia. He specialises in market entry advisory services, focused on corporate investment activity between Australia and Asia. In addition to his Deakin qualifications, Mr Narayanamurti has completed a Master's in International Tax at the University of Melbourne and an Executive Education program in tax policy at the Kennedy School, Harvard.
An award-winning Deakin student and former lecturer, Mr Narayanamurti was one of the founders of the Deakin Commerce Alumni Chapter in 2007 and served as its first President from 2007-08. Since this time his work and guidance has been instrumental in this Chapter becoming the largest and most active in Deakin's history. Extremely passionate about community development, his expert advice is often sought at all levels at Deakin and particularly on matters relating to the university's engagement with India and the Asian region.
Mr Narayanamurti also displays strong commitment to charitable causes and is currently Program Director for the Hope Scholars (Commercial Partnerships) Program for the Nexus Foundation and Country Ambassador for India for the Lasallian Foundation.
Page custodian: Vice-President (Advancement) Last updated: