Benjamin Graham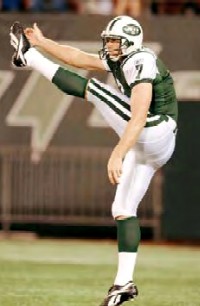 Benjamin Graham – BCom 2007
Deakin Alumni of the Year Award for outstanding service in his profession
In recognition of his outstanding sporting achievements particularly in the AFL and NFL codes
Ben Graham is one of Australia's best known and successful sportspeople across two football codes, where he was a former Geelong Football Club great in the AFL and now as a Punter in the NFL with the Detroit Lions.
Mr Graham is the only player to be named a captain of both an AFL and NFL side and during his career played in the biggest games in both codes, including the 1995 AFL Grand Final and then in Super Bowl XLIII with the Arizona Cardinals in 2009, where he also became the first Australian to play in a Super Bowl.
Mr Graham represented Australia in the 1999 AFL International Rules Series against Ireland and also won the Geelong Football Club Best & Fairest Award in the same year. In 2001 he was inducted into the Geelong Football Club Hall of Fame and granted life membership of the club after his 219-game career with the Cats.
During his distinguished career to date in the NFL, Ben has played over 100 games as a Punter for the New York Jets, New Orleans Saints, Arizona Cardinals and Detroit Lions. He was also named Punter in the 2011 Australian IFAF World Cup team.
Page custodian: Vice-President (Advancement) Last updated: