Elliot Costello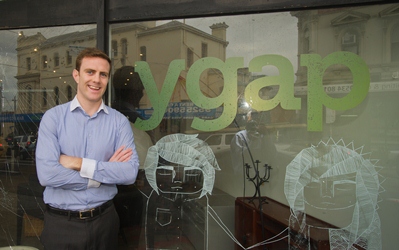 Elliot Costello – BA 2008 and BCom 2009
Deakin Young Alumni of the Year Award for outstanding service and achievement in the community
In recognition of his outstanding contributions to charitable causes
Elliot Costello is a Co-Founder and current CEO of YGAP which is a not-for-profit organisation based in Melbourne. YGAP is a vehicle for inspiring volunteers to participate in creative fundraising initiatives that supports community development projects across Australia, Africa and Asia. He is currently responsible for the management of over 280 volunteers worldwide.
In 2010, Mr Costello through YGAP established and launched the Kinfolk Café in Melbourne - an organisation that channels its profits to YGAP's international project work and well as a host of other Australian-based charities. More recently, he was responsible for YGAP's 5cent campaign conducted earlier this year which raised over 1million 5cent coins.
Mr Costello was asked to speak at the United Nations Alliance of Civilisations Forum held in Doha in 2011. He was elected as one of 20 young Australian leaders to present an MDG commitment plan to Australia's Governor-General in 2011. He was elected a Victorian Social Pioneer with the Foundation of Young Australians in 2010 and is a previous winner of the Anglicare Anti-Poverty Award in 2009.
He is currently employed as a Senior Analyst at PPB Advisory as YGAP remains a voluntary position for him.
Page custodian: Vice-President (Advancement) Last updated: