Kate Hills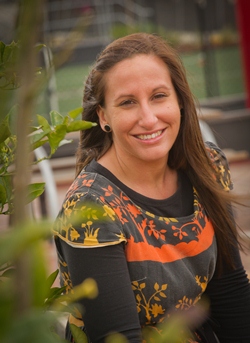 Kate Hills - BAppSc(HealthProm) 2005
Deakin Young Alumni of the Year Award for outstanding service to the community
In recognition of her outstanding contributions to charitable causes
Through her volunteer work, Kate Hills has demonstrated an unwavering and selfless commitment in working with the disadvantaged in our community over the last decade.
Miss Hills has worked with many charitable organisations including: Salvation Army, Oaktree Foundation, Make Poverty History Campaign, Burnett Institute, Reality NGO (Mumbai, India), Brotherhood of St Laurence, Go for your Life program and the Cancer Council of Victoria. She has also performed volunteer work with orphanages and schools in Thailand and Kenya and worked for the AusAid Australian Youth Ambassadors for Development program as a Community Health Education Officer in Indonesia. She worked closely with newly arrived communities during her role as a Health Promotion Officer in Melbourne's west and is also an English tutor to refugees with the Adult Multicultural Education Service.
In 2007 Ms Hills was selected as one of Australia's Brightest Young Minds by the BYM organisation. This is an initiative that brings together young people from around Australia who are passionate about exploring and implementing solutions to current problems in society.
Ms Hills is currently a Community Development Officer with the City of Greater Dandenong in Victoria.
Page custodian: Vice-President (Advancement) Last updated: