David McAllister AM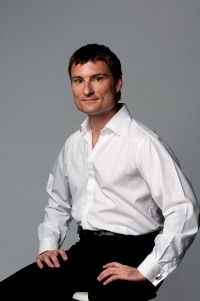 Graduate Diploma of Arts and Entertainment Management 2000
Deakin Alumni of the Year Award 2012
I studied...
In 1999 and 2000 while I was still dancing full-time with The Australian Ballet.
I'm currently...
The Artistic Director of The Australian Ballet.
I chose Deakin because...
It offered a really interesting and highly recommended course in arts and entertainment management and I could do the study off-campus while still working full-time and touring both nationally and internationally.
After leaving Deakin I...
Was appointed Artistic Director of The Australian Ballet, a position I felt more prepared to apply for having undertaken the study.
Looking back, I wish...
I had begun to study earlier in my dancing career.
At university, I was inspired...
By the wonderful facilities available to the students, especially the off-campus students like myself: and the ability to discover a deeper understanding of the arts industry from a completely different point of view.
Today, I am motivated by...
My fellow workers in all areas of the organisation. It is wonderful to have such talented people not only on stage but also in every department.
In my profession it is important...
To be able to listen as well as instruct, inspire rather than impose, and communicate rather than command.
Professionally, my proudest achievement has been...
To live my dream both as a dancer and now to help other dancers reach for the stars.
Success to me is...
Knowing I have done my best no matter the outcome and inspiring those around me to achieve their best.
In the future I'd like to...
See the arts and especially dance as a central part of our Australian way of life and for the arts to be recognised for the important role it plays in our daily lives.
The single-most important issue in the world is...
Living together in harmony as a human race and in balance with our environment.
Page custodian: Vice-President (Advancement) Last updated: