Mark Hui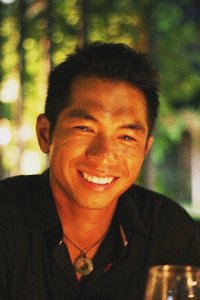 Bachelor of Commerce (Honours) 2004
Mark graduated with a Bachelor of Commerce with first class honours in Economics from the Faculty of Business and Law in 2004. During his time at Deakin, Mark was the recipient of numerous scholarships from the Faculty of Business and Law and the Golden Key International Honours Society. He was also awarded the title of 'Ambassador' from Deakin University to study at The George Washington University (Washington D.C, USA) as part of the international exchange program.

In addition to his impressive academic record, Mark was a common figure serving the University community. In 2002, Mark was elected as the board member representing students at the Deakin Academic Board and as the President of the prestigious Golden Key International Honour Society. Mark's contributions to Deakin were commended by the Vice Chancellor and he was offered a panelist role in the Vice Chancellor and Australian National Teaching Awards.

Mark is one of the founding members of the Deakin Commerce Alumni Chapter in 2007. Since the formation of the Chapter, Mark has served as the Chapter's Executive in the capacity of Vice President and President and currently holds the position of Advisor to the Pro Vice Chancellor. Mark's commitments to the Chapter and his leadership quality are well recognised and appreciated by the University and Alumni community.

Mark is currently a management consultant, having recently relocated to Hong Kong. Prior to this, he has held a few senior management roles in leading Australian and multi-national manufacturing and wholesale businesses.

Mark stands apart in his contributions to Deakin and has been working endlessly in supporting growth at Deakin including assisting to develop an Alumni network in Hong Kong.
Page custodian: Vice-President (Advancement) Last updated: