News and Events
The latest news and events from the Faculty of Arts and Education at Deakin University.
The Stardom and Celebrity of David Bowie is a two-day multi-discipline symposium that brings together artists, academics and cultural commentators to reflect upon the influences of and on David Bowie in rock, pop, film, art, fashion and performance.
The release of a series of momentous music videos that recall and reflect upon his artistic career, the record-breaking David Bowie is global exhibition tour, and the recently released 'Sue (Or in a Season of Crime)' from Nothing Has Changed (his forthcoming compilation album spanning 50 years of recorded work) continues to ensure David Bowie's status as an agent of change and inspiration.
Experts in the field of Popular Culture, Celebrity and Media Studies will include Dr Will Brooker, Professor of Film and Cultural Studies at Kingston University; Angela Ndalianis, Head of Screen and Cultural Studies, Melbourne University; Sean Redmond, Media and Communications and Editor of Celebrity Studies, Toija Cinque, Media and Communications, both of Deakin University; and Dr Kathryn Johnson, assistant curator of David Bowie is (V&A, 2013) and Director's Researcher, Victoria and Albert Museum, London.
Also featuring a number of national and international academics and art practitioners, the conference will include keynote presentations, panel discussions, performances and workshops.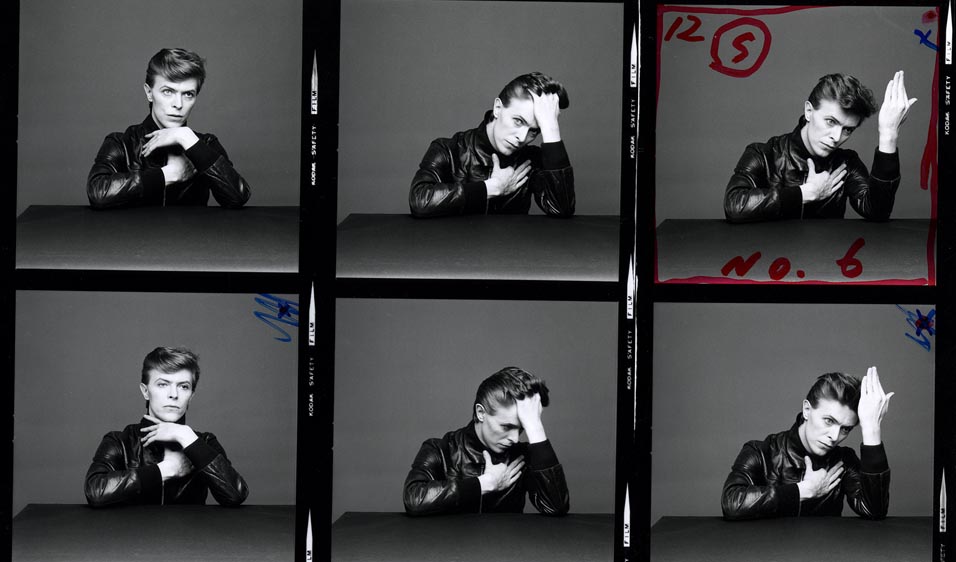 David Bowie during the 'Heroes' album sessions. Photograph by Masayoshi Sukita, 1977. Courtesy of The David Bowie Archive. Image © Masayoshi Sukita
---
Page custodian: Faculty of Arts & Education Last updated: