Arts and Education Honours course programs
Honours is a specialised year of study that allows you to draw together the theory and practical skills gained in previous undergraduate studies and develop an in-depth knowledge of your particular discipline through research and additional course work.
Undertaking honours appealed to me, as I wanted to delve into a specific area to make an original contribution.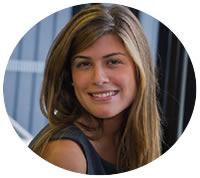 I now have a fantastic job, which I love, and I really believe that if it wasn't for honours and the independent research skills which it provided, I would not have gotten this job.
'Honours is excellent as a pathway into further tertiary study. I am now applying for my Masters degree in teaching. Once you have an Honours degree, you have proved yourself to be a member of the academic community, and can re-train in any other field of study.'
Areas of Study
Please visit the links below for information on: career opportunities, what is involved in the course, Honours thesis, Staff contacts, and How to Apply.
Bachelor of Arts Honours program in the School of Humanities and Social Sciences
Anthropology
Australian Studies
Criminology
History
International Relations, Political Studies and Middle East Studies
Language
Philosophy
Sociology
Honours programs in the School of Communication and Creative Arts
Bachelor of Arts (Honours)
Children's Literature
Literary Studies
Professional and Creative Writing
Bachelor of Communication (Honours)
Entertainment Production
Journalism
Media and Communication
Public Relations
Bachelor of Creative Arts (Honours)
Animation and Motion Capture
Dance
Drama
Film and Television
Photography
Visual Arts
Visual Communication Design
Page custodian: Faculty of Arts & Education Last updated: