Industry Advisory Board Members
External Members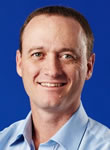 Graham Sammells (Chair)
CEO, IQ Business Group

Graham Sammells is CEO of the IQ Group (IQ), a specialist consulting firm with expertise in operations, risk and technology. Graham is the Chair of ASFA's Electronic-Commerce Policy Sub-Committee, and is a member of the Federal Governments Superstream Advisory Council.

Graham holds an economics degree and graduate diploma in applied finance and investment and has over two decades of Business and IT delivery experience. He is currently a member of the Deakin University School of Information Systems Advisory Board, whose aim is to make university courses more relevant to industry and graduates better prepared for transition to a work environment.

About The IQ Group
Founded in 1998, the IQ Group (IQ) is a worldwide provider of comprehensive business solutions and the technologies that enable them. IQ focuses on helping clients improve operational and technological efficiency and reducing operational risk. Today in Australia, the company employs over 80 specialist consultants with major offices in Melbourne and Sydney. It offers four practice lines - Operations, Technology, Risk and Solutions.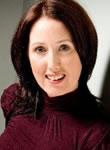 Cheyanne Ainsworth
Director, Page One


A strategic thinker with strong analytic and conceptual abilities who consistently addresses problems with innovative forward thinking solutions. Possesses an unparalleled ability to combine marketing strategy and technology to achieve business objectives.

Specialties:
Social Media Management, Facebook Advertising, Linkedin Advertising, Podcast Strategy Planning, iTunes Set Up & Management, Web & Online Strategy, Project Management, Brand Management, Business Analysis, B2B & B2C Marketing, Client Management, Communication & Leadership, Digital Marketing, Digital Strategy, Presentations / Seminar / Training, Market Analysis, Marketing Automation, Marketing & Communication Planning, SEO, Strategic Planning, Team Building, Off Shore Team Recruitment, Off Shore Team Management
Shane Butler
Telstra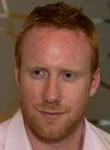 Tim Clover
PwC
Tim is an analytics professional with over 15 years' experience working cross-sector with his clients, using data to help them challenge paradigms, innovate new value and sustain existing value. He has worked with predominantly in the private sector and specialises in helping his clients understand people-related dynamics (both staff and customers). He is a Director in PwC's Analytics team in Australia, a team of over 90 insight professionals, and is now performing a lead role growing a whole-of-market customer engagement business (Engagement Innovation).
Tim helped conceive and shape the objectives and structure for the Masters of Business Analytics Capstone Project with key leaders in the School of Business Analytics and will be present at some of the seminars to support, discuss and bring real life examples.
When he's not breathing analytics he can be found stargazing, watching the Rebels and enjoying the broad diversity of cultures, cuisines and wines that Australia has to offer.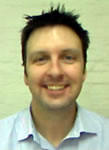 Shaun Dallman
Godfrey Hirst
Shaun Dallman is a former student of the School and is currently the Web Team Leader at one of the world's largest carpet manufacturers, Godfrey Hirst. Shaun's current focus involves the consolidation of diverse global websites, across multiple brands, into a single web platform that will be accessible across a wide range of devices.
Shaun has worked in IT for ten years in local government and as a small business operator. In this time his experience has been across such areas as ERP implementation, factory floor systems, business intelligence, web portals and lately; website design and social media strategy. He has had past experience in hands on positions, such as Business Analyst, that have progressed to now see him largely in project management roles.
As a past student at Deakin, Shaun was an Alfred Deakin medallist and holds a Bachelor of Information Technology with First Class Honours as well as a Bachelor of Arts.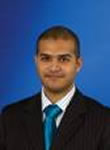 Sohail Dossa
Associate Director, KPMG


Sohail is an Associate Director in KPMG's Management Consulting Practice. Sohail leads KPMG's IT Consulting services in the Education Sector in Melbourne. This includes the Department of Education and Early Childhood Development as well as Higher Education Institutions - for example, Sohail leads the IT Internal Audit services that are provided to Deakin University. In addition, Sohail also leads KPMG's IT External Audit support services in Melbourne where he interacts with a number of large clients across various sectors including the Energy as well as Consumer and Industrial Markets. Sohail's passion for the Education sector extends beyond his client facing roles and he provides guest lectures at a number of Universities in Melbourne.

Damian Fitzgibbon
Senior Manager Integration and Emerging Technology, NAB


Damian Fitzgibbon is a Portfolio Solution Architect within the Enterprise Services and Transformation division of National Australia Bank. An experienced business leader of over 17 years' experience within the Financial Services Technology Industry, he has worked across all phases of delivery from strategy through to operations. He has a passion for learning and assisting others in their own personal and professional development. Damian holds a Business Systems bachelor degree from Monash University.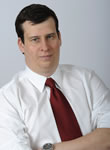 Dennis Hammer
Senior Manager, Information Security and Architecture, Accenture


Dennis Hammer is a Senior Manager in Accenture with significant international experience in IT and Management Consulting. He has sold, structured and delivered large global projects as well as smaller strategic information security and technology projects. Mr. Hammer has worked as a trusted advisor for several senior clients and has stepped in as acting Global Security Manager for a Natural Resources Company. He has worked with and consulted for C-level executives, VPs and IT/Security Managers in large multinational organisations in Europe, Asia and Australia. Mr. Hammer has worked in Germany, Austria, Spain, UK, Italy, Ireland, USA, Singapore, Malaysia, the Philippines, Australia, and New Zealand and has broad industry experience in Financial Services, Natural Resources/Mining, Telecommunications, and Logistics.

Prior to joining Accenture in 2002, Mr. Hammer was co-founder and CIO for a start-up Application Service Provider for Mobile Operators. He built a resilient, secure, and scalable infrastructure for a business with minimal funding, enabling the company to minimise capital and operational expenditure while entering the market. After successfully establishing the company, he handed over his responsibilities in early 2002. During that time, Mr. Hammer also taught Cryptology and Network Security at Salzburg Polytechnic University.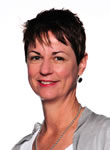 Nicky Hayward-Wright
GS1 Australia
Joining the School of Information and Business Analytics Industry Advisory Board in 2013, Nicky is representing GS1 Australia which has been an Industry Partner since 2002
In her current role at role at GS1 Australia, Nicky manages the Knowledge Services portfolio which covers information asset management, information services and systems, project management, enterprise learning and strategic research. A key focus of this service is on enabling organisational knowledge through people, processes and technology.
While Nicky works extensively with a variety of technologies including web content, information and document management systems and enterprise social applications, she is passionate about enabling the whole ecosystem that supports individual, team, community and organisational knowledge mobilisation; in particular by creating the right environment that facilitates ongoing open dialogue, sharing, collaboration and connectedness, as well as ensuring easy access to quality information assets.
Of significance both personally and professional, is the 7 years Nicky worked at Alzheimer's Australia NSW where she transformed the library service into a globally recognised dementia specific knowledge service incorporating library services, knowledge management, information management, web services and social research. Importantly, Nicky believes in her role she was able to positively contribute to improving the lives of people living with dementia. Nicky continues to have close ties with Alzheimer's Australia through representation on the National Cross Cultural Dementia Network.
Nicky holds a Masters of Information Studies specialising in Knowledge Management from Charles Sturt University where since 2012, she has been a sessional academic staff member supporting distance based undergraduate and post graduate subjects including knowledge management principles, information and knowledge management systems and web usability.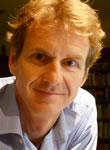 Michael Hudson
Victorian Government


Michael is an experienced public service practitioner with both a legal and academic background. After several years of practising law, he took up a policy role in the Victorian Government in 1998, and has since worked at a senior level on a broad range of ICT and innovation related policies and projects. He was involved in the early development of policy and legislation to stimulate adoption of e-commerce and business uptake of technology, and has been behind the government's ICT industry development agenda for ten years.

His current role as Director Innovation and Technology Capabilities in the Department of Business and Innovation includes responsibility for industry policy and programs relating to Victoria's ICT sector and ICT workforce, to the design sector and to screen industries. His branch also includes Information Victoria, encompassing the Victorian Government's principal internet gateway.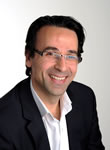 Steve Iatropoulos
Manager of Partner Practice Development, Microsoft


Steve Iatropoulos is the Microsoft Technology Strategist dedicated to Telstra. His key focus is to help Telstra to maximize the value derived from Telstra's investment in Microsoft technology to become a global leader in Communications and Media.

Steve has worked in IT for over 25 years in a number of technical leadership roles. He started his career in managing large networks of Unix and PC systems and moved to consulting where he spent a number of years delivering IT infrastructure solutions to both mid-sized organisations and nationwide enterprises.

Steve moved to Europe in the mid-90's where he worked on a number of European wide systems integration projects and then joined Microsoft UK in 1999 where he focused on architecting integration projects for some of Microsoft's largest enterprise customers. Moving back to Australia in 2005, he continued his passion helping customers and partners architect Microsoft solutions especially in the areas of collaboration and communication and more recently focusing on Cloud computing.

More recently Steve was the national group manager of the Partner Practice Development team whose purpose is to help partners architect and build solutions on the Microsoft platform.

Steve holds a Bachelor of Applied Science in Computer Science from RMIT University and is a Certified Professional member of the Australian Computer Society, an active member in various AIIA subcommittees focusing on IT skills diversity and entrepreneurship and an Affiliate Member of the Australian Institute of Company Directors.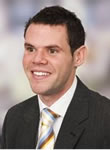 Adam O'Donnell
Deloitte


Adam is a Consultant at Deloitte Digital Australia. A team of 180+ (& growing!) Deloitte Digital has the largest group of user experience designers, creatives and developers committed to helping clients unlock the business value of emerging technologies.

Adam has worked with a variety of organisations across different industries including telecommunications, government and financial services. His work has contributed to award-winning digital projects for some of Australia's largest organisations.

An enthusiastic professional with a passion for delivering unique client service, Adam has experience in: User Experience (UX) design, Customer experience strategy, Digital strategy, Mobile strategy, Digital innovation; & Workshop facilitation.

With previous roles in Human Resources & Assurance and Advisory, Adam possesses in-depth professional services experience. This is further complemented by an MBA (currently being completed at Deakin University).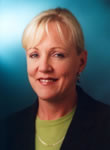 Faith Page
IT Risk and Assurance Partner, Ernst & Young


Faith is a partner in the international professional services firm, Ernst & Young in Melbourne and specialises in IT Risk Management and Assurance Faith works largely with the financial services industry in Australia advising Australia's premier financial services organisations on the management of their risks associated with their information technology infrastructure, systems, projects and suppliers as well as their compliance with industry regulatory requirements and expectations.

Faith grew up in South Africa where she completed her Bachelor of Science degree with majors in Computer Science and Economics and upon graduating was employed by IBM South Africa as a trainee Systems Engineer. Over her 11 years with IBM, Faith progressed through the systems engineering ranks with IBM and completed a number of technical and developmental training programs in South Africa, Europe and the United States.

During her time with IBM, Faith worked with a range of organisations in the mining and manufacturing industries, managing a number of large transformational systems initiatives and programs.

In 1994, she joined Deloitte and began her specialisation in IT risk management and assurance in the banking industry and transferred to Deloitte's Melbourne office in 1997.

Faith was admitted to the Deloitte partnership in Australia in 2000 before later that same year being recruited by Ernst & Young as a lateral hire partner to lead their IT risk and advisory services team in Melbourne. Her current client list includes a number of Australia's large financial services institutions and she is recognised nationally as a specialist in IT Risk management.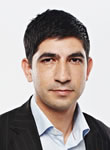 Nadav Rayman
Director - Sales & Marketing, BizData
Nadav Rayman is a Director at BizData, the largest pure-play Microsoft Analytics Platform specialist in Australia.
Nadav holds a degree in Economics and draws on practical implementation experience of projects covering data warehousing, predictive analytics, campaign management, budgeting/planning/forecasting and knowledge management.
He has worked in the Business Intelligence and Analytics field for over 15 years in a variety of consulting, marketing, product management and business development roles.
Starting his career in publishing, Nadav established a customer relationship management department and there developed a passion for data-driven systems and business process automation.
For the last 10 years, Nadav has focused on the Microsoft Analytics and Business Intelligence Platform and works with customers to establish a meaningful information delivery strategy and to create conditions for successful user adoption.
Nadav regularly presents to customers and at industry forums such as Tech Ed Australia and The New York PASS Chapter on how to get the most value out of the Microsoft Analytics Platform.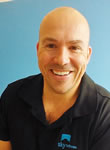 Nick Stanley
ICT Geelong
After completing a Bachelor of Engineering with honors combined with a Bachelor of Commerce at RMIT in 1996, Nick then began work with Esso as an Engineer involved in the management of offshore oil platforms. This experience led Nick into the field of computer-aided design which is where his interest in technology and software solutions came about. Working through a variety of engineering roles with a focus on the application of technology to solve complicated problems, Nick soon moved into the area of enterprise-scale apps via a move into e-Health with Centrex Software.
It was soon after that Nick was tracked down and recruited by the prominent private software house in Callista Software Services to join the Business Development team as a Senior Executive with a focus on the education sector. During his time at Callista, Nick was responsible for many large-scale projects, including working with many leading Universities.
In 2003 the opportunity presented for Nick to branch out on his own, founding PEPi Systems a company focused on the provision of a mini-ERP system for the private education sector. PEPi Systems grew from strength to strength over the years with Nick as the Managing Director and owner, until the formation of Sky Software came about in late 2010 with the merger of PEPi Systems and the prominent web-based accounting software, Accounts IQ Australia.
Nick is currently Chief Executive Officer and a board member of Sky Software. Nick was the co-founder of Sky Software, which was acquired by Tribal Group PLC in March 2014 (see news report).
Nick has also been a director of a leading consultancy providing services into the education space, Vice-President (Sales) for Streamline Solutions (a leading provider of online CRM systems) and the founding director of CarbonControl.
In addition to his role as CEO and board member of Sky Software, Nick is also current Chair of ICT Geelong, a founding member of the Geelong Investment Network and advisory board member of the Skilling the Bay initiative.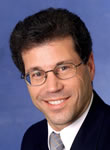 Gary Trytell
Strategic Outsourcing, Business Executive, IBM Global Services


Gary has thirty years' experience with IBM and has held a variety of positions including Systems Engineering, Sales, Personnel Management, Project Management, Project Executive roles as well as the System z Executive role for IBM across Australia/New Zealand. In his current role in IBM Global Technology Services, Gary is responsible for managing IBM's IT outsourcing contract for EnergyAustralia.

Commencing with IBM in 1982, Gary has had extensive experience in working with customers to meet their business needs, through the application of Information Technology Solutions. For many years, he has been managing groups of people within IBM and has become well respected for his personnel management and organisational skills.

Prior to his current role, he managed a team of Project Executives and portfolio of outsourcing contracts across Australia/New Zealand. In previous roles, he has been the Project Executive for BHP Billiton, National Australia Bank, Telstra and Ansett. He has also held the role of IBM Client Director for National Australia Bank.

In addition, for the past two years, Gary has been a member of the Deakin University School of IS and Business Analytics Advisory Board, providing a great opportunity to guide and advise the school on the skills required by today's IT workforce. Gary was also involved in the establishment of the Deakin University "IBM Centre of Excellence in Business Analytics" and chairs the Steering Committee for the COE.

Gary is married with three children aged 23, 20 and 16. When not managing the day to day demands of his job role, he is kept very busy with his family, particularly with involvement in his children's schooling and sporting activities as well as spending some time on the local golf course and weekly bike rides.
Graduate Representatives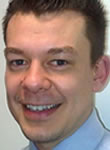 Dr Justin Pierce
Planning Project Manager
Cotton On
jdpierce@iprimus.com.au

Twice a graduate of the School, Dr Justin Pierce is a Project Manager with the Cotton On Group, a global iconic retailer, where he manages strategic projects and change. Having worked in retail for nearly 20 years, Dr Pierce actively contributes to teaching and research in the school and is passionate about his role on the Advisory board and in other faculty initiatives. Dr Pierce has worked in local government, software development, medical research, education and retail industries and still maintains a small collection of community-based director roles. Dr Pierce has a Bachelor of Information Technology with First Class Honours and a PhD from the School, is a Graduate of the Australian Institute of Company Directors and is currently reading for a Masters of Business Administration, also from Deakin.
Internal Members
Student Representatives
Secretary
Page custodian: Faculty of Business & Law Last updated: