Back to Back Theatre
19 February 2014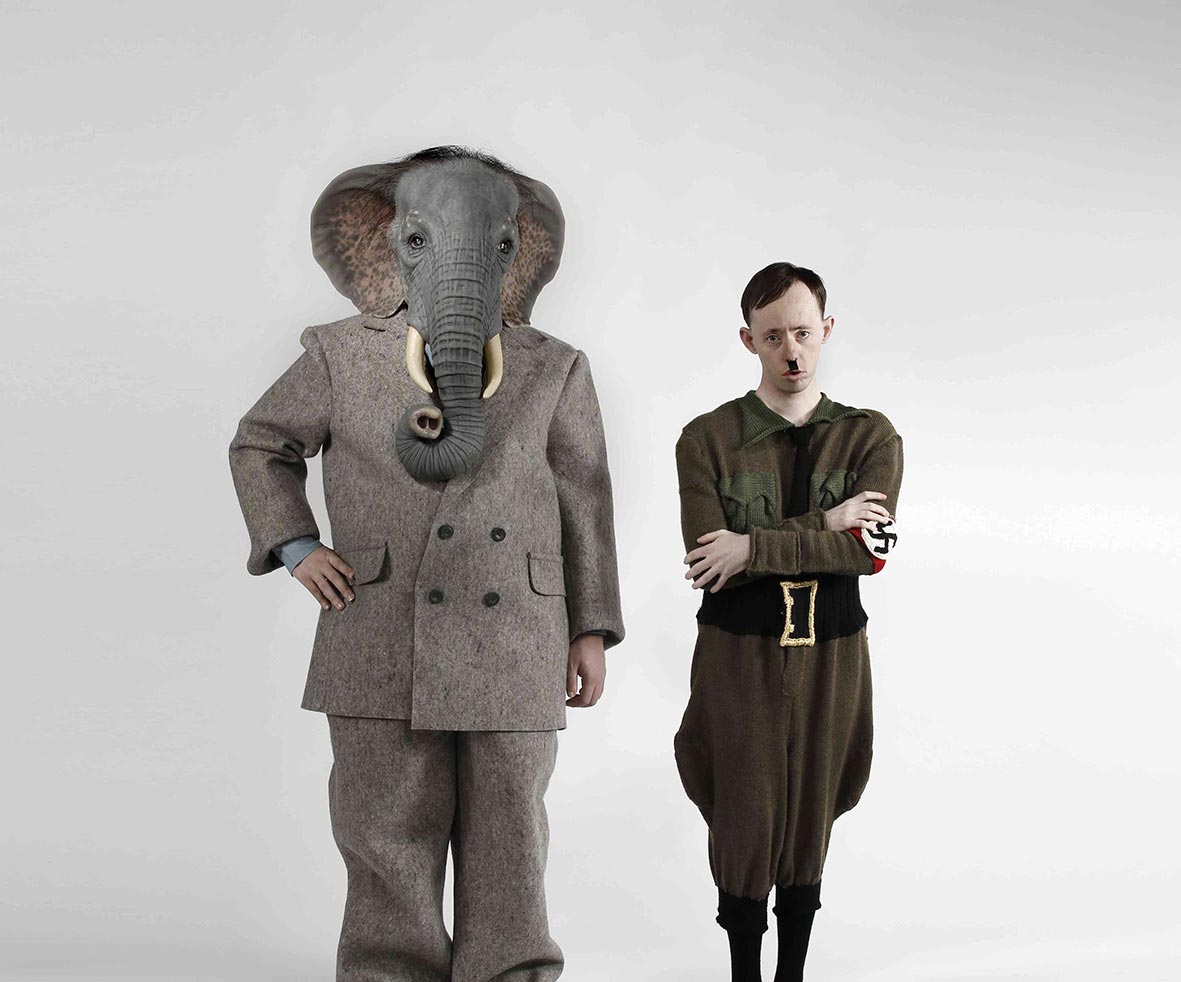 We are thrilled for our partner Back to Back Theatre and this review in The Chicago Tribune (by Chris Jones 13 December 2013) of their production 'Ganesh Versus the Third Reich'.
---
From The Chicago Tribune
Top 10 shows that live on: Best Chicago theater of 2013
5. "Ganesh Versus the Third Reich"
Back to Back Theatre at the MCA:
The work of a touring Australian company, this amazing show featured an ensemble made up both of so-called normal actors and those with mental disabilities, a few living and working with personal situations some would describe as extremely challenging. But this remarkable piece of theater took on any and all perceptions and preconceptions about disability and political correctness, forcing you to confront your own liberal pieties and absurd prejudices. Both a profound meditation on the unknowable aspects of the great art of acting and a fearless exploration of who has the right to tell what story, this hugely gutsy piece seemed to take enormous risks. Actors with backgrounds you rarely see on a Chicago stage soared.
---
About our partnership
Deakin University is a proud Community Supporter of Back to Back Theatre and is pleased to be part of their endeavors to maintain a unique artistic voice and showcase their amazing work on the national and international stage.
Back to Back Theatre was established in Geelong in 1987. Fusing visual arts, performance, technology, narrative and psychoanalysis, their work is performed internationally and renowned for its courage in challenging our socially constructed understandings of 'disability'.
As the major higher education provider for Geelong and the surrounding region of Western Victoria, Deakin University offers unique opportunities to prepare students for careers within the creative arts industries, including the chance to undertake an internship with Back to Back Theatre during their 2014 and 2015 Theatre seasons.
more about Ganesh Versus the Third Reich
Page custodian: Faculty of Arts & Education Last updated: