Research in the School of Communication and Creative Arts
The School of Communication and Creative Arts (SCCA) at Deakin University conducts research in the broad areas of media and communication, and the creative and performing arts. Its researchers are active contributors to the academic, cultural, public and creative spheres, both local and global.
Innovative, diverse and cutting-edge, the School of Communication and Creative Arts (SCCA) is home to internationally acknowledged research in a multiplicity of traditional and non-traditional areas within the arts. These range from literary studies, journalism, children's literature, and film studies, to dance, drama, creative writing, sculpture, public art and photography. ARC projects across a variety of areas including children's literature; film, television and digital media studies; Australian literature; and dance have brought in more than $1,000,000 in external research funding within the last five years.
Many staff members have vibrant international profiles, which bring about invitations such as a 2011 Visiting Professorship at the Freie Universität, Berlin, and frequent requests to be keynote speakers at conferences. SCCA is also proud to have on staff one of the world leaders in the scholarship of Children's Literature, who is also the first researcher in the field to be admitted to the Fellowship of the Australian Academy of the Humanities, and the recipient of the first Trudeau Visiting Fellowship Prize from the Pierre Elliott Trudeau Foundation.
A number of staff members are also editors of refereed journals or sit on international editorial boards. Staff are also successful in gaining research grants and consultancies and seek to be at the forefront of theoretical, applied, interdisciplinary and practice-based research in their fields.
Related websites:
For all queries about undertaking Higher Degrees by Research in SCCA, please contact in the first instance:
Dr Patrick West
+61 3 9244 3953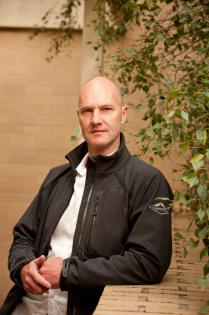 Page custodian: Faculty of Arts & Education Last updated: