About the Science Fiction Research Group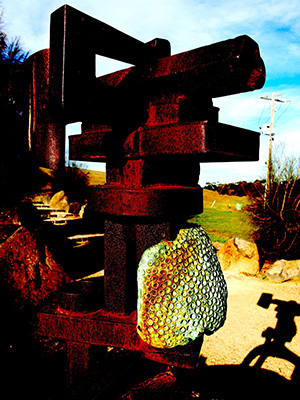 The science fiction research group is developing a dynamic research culture that examines and explores those texts and contexts that future dream and world-build. The group extends its research to other science fiction research clusters in Victoria, nationally, and internationally, and it will form new connections and research relationships with those interested in the technological, environmental, social and biological issues that science fiction draws attention to, and comments on. The group is also interested in creative application, and technological innovation, looking to develop projects that result in creative outputs that utilize those technologies and philosophies that help define science fiction.
The ERG will draw upon textual analysis, semiotics, site-specific analysis and interpretation, theories of representation and identity, aesthetics, phenomenology, neuroscience, psychology, psychoanalysis, creative analysis, continental philosophy, discourse analysis, and creative practice . It will look to establish multi-perspectival analysis of science fiction, bringing together the arts and humanities with the social and hard sciences.
Members
Sean Redmond
Leon Marvell
Chris Moore
Elizabeth Braithwaite
Trent Griffiths
Rosemary Woodcock
Daniel Armstrong
Grady Hancock
Rob Paine
Mat Hardy
Martin Hirst
Adrian Bruch
Sharyn McDonald
Debra Bateman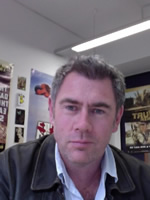 Contact
Associate Professor Sean Redmond
Associate Professor in Media and Communication
School of Communication and Creative Arts
Faculty of Arts and Education
Melbourne Burwood Campus
Tel: +61 3 924 43931
Email: s.redmond@deakin.edu.au
Page custodian: Faculty of Arts & Education Last updated: