Research - The Science Fiction Research Group
This special issue aims to address questions of:
How can science fiction continue to be imagined dangerously in all its forms - from literature to film to gaming to art - in the face of it becoming a "discipline"?
How does science fiction recover its danger, away from the neo-liberal safety of commercialisation and criticism that renders it as a digestible genre?
How can academia approach science fiction in a way that both contributes to, and avoids eroding, the power and danger of science fiction?
How can the tropes of science fiction be challenged to imagine new intersections of science and fiction?
What do advances in science and technology mean for the dangerous dimension of science fiction?
How is science fiction used dangerously; for example in military planning or by environmentalists imagining dangerous futures?
How can the spaces and the textures of science fiction continue to be imagined as dangerous?
How do practices of reading contribute to science fiction becoming "safe" (in other words, are we missing the point?), and how can practices of reading make sci-fi dangerous again?
Where is science fiction the most unsettling, confronting, and urgent?
For full call for papers including submission guidelines please see here: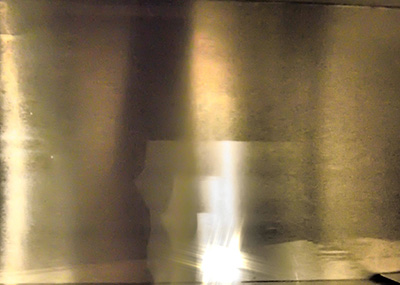 Science Fiction Research
Sean Redmond is completing the manuscript for the monograph Liquid Space: Digital Age Science Fiction (I.B. Taurus, 2014). In this book Redmond explores the ways in which contemporary science fiction film represents and embodies the fears, hopes and longings of the age of digitalisation. Taken as a period in which digital technologies, practices and processes became readily available, consumable, and representable, from the 1980s onwards, the book draws text and contexts, textual specificity and cultural history, together so that science fiction film is understood to not only speak for, of, and about the digital age but to herald and take part in its arrival and tumultuous cultural and political effect.
Leon Marvell and Sean Redmond are working upon a commissioned proposal for the AFI Film Reader Series on Endangering Science Fiction Film.
Chris Moore is currently working on a paper on the 'Analogue representations of Cyberspace in the game mechanics of Android: Netrunner', and a piece on 'Junk and Obsolescence in SF', and is co-writing a piece with Dann Lewis on the 'Gothic in Science Fiction Games: Mass Effect and the Borderlands series'.
The science fiction research group has announced the following call for papers:
Call For Papers for a proposed special themed journal issue on "Imagining Science Fiction Dangerously"
The power of science fiction lies in its dangers. Science fiction imagines other worlds that can challenge, unsettle, and disturb the known world. It turns on dangerous ideas, affective ruptures, political critique, and unfamiliar textures. It has the power to threaten the established order of things and open gaps in the way we conceptualise the contemporary world.
But are we losing sight of the dangers of science fiction as we try to come to understand it? Istvan Csicsery-Ronay warned "there is a danger in making Science Fiction into an academic specialty. [...] I'm somewhat suspicious of treating Science Fiction as if it were a circumscribed subject with a canon and set of reading protocols" (interview with Rain Taxi, 2009).
Page custodian: Faculty of Arts & Education Last updated: