Overview
Learn to specialise in designing and creating the vibrant places and spaces in which we live, work and play. Study how to balance the built and natural environment with community needs, social equity, cultural significance and economic sustainability.
I am from Nepal - the courses offered at Deakin are the foremost attraction point for an international student like me.
Master of Planning (Professional)
Many disciplines in one
Students can specialise in urban design, landscape environmental management, healthy cities or cultural heritage. These specialisations are central to facilitating strategic change on complex planning issues locally, regionally and globally.
Planning courses
Study with Deakin and we'll help you transform your passion into a successful and rewarding career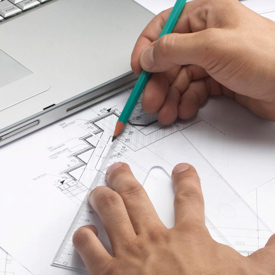 Research with us
The School of Architecture and Built Environment operates an interdisciplinary research program. Our staff are active researchers who work with built professions and governments, and on consultancy-based projects. This direct connection gives you the opportunity to be involved, have a rewarding experience, and make a difference.
Recent Deakin research
Understanding country connections
Professor David Jones is a member of the research team for the 'Being On Country Off Country' Australian Research Council (ARC) Linkage Project.
The project aims to explore regional and urban residency relationships in relation to Aboriginal Corporation membership eligibility and to Country self-nurture and custodianship relationships.
It's highly relevant to Indigenous communities worldwide as people move from their 'Country' to satisfy higher education and employment aspirations. The issues are central to improving Indigenous community engagement in planning.
Accreditation
Professionally accredited by the Planning Institute of Australia (PIA), the Master of Planning (Professional) has been designed in direct consultation with PIA, potential employers, industry, government and professional representatives. This ensures it provides graduates with the knowledge, skills and competencies sought by employers.
Career opportunities
There is a critical shortage of skilled and experienced planners, especially in urban and regional areas, who are able to plan, design, and manage sustainable social and urban change.
You'll have the opportunity to take advantage of this high demand in Australia or gain employment overseas (Australian qualifications are internationally recognised).
What do our students and staff say?
Research in Deakin's School of Architecture and Built Environment
Researchers from our School of Architecture and Built Environment talk about research within the school.
Browse other disciplines within architecture and built environment
Choose an area that you're interested in and learn how Deakin's extensive range of study options and experiences can help turn your dreams into reality.
Still haven't found what you are looking for?