Environmental management and sustainability
DISCIPLINE
Overview
Environmental management and sustainability focuses on finding solutions to the world's most pressing environmental problems. Using a multidisciplinary approach, you'll have the opportunity to impact on current and future policy and planning across a range of environmental areas, education and change.
This course exposed me to skilled and experienced lecturers who have been there and done it. It enabled me to gain the job I was after too.
Jackson Clerke
Environmental Science (Environmental Management and Sustainability) (Honours)
Design your own career direction
Choose specialised elective units, such as wildlife management, coastal and marine management, environmental sustainability, natural resources management, environmental protection, and environmental policy and planning.
Environmental management and sustainability courses
Study with Deakin and we'll help you transform your passion into a successful and rewarding career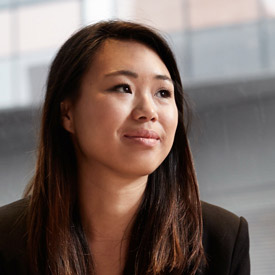 Join our thriving research culture
Our ecologists are helping to protect Australia's vulnerable flora and fauna from disease, rapid development and climate change. If you've got a great idea that mixes business with environment, consider a research degree through our Centre for Integrative Ecology and Centre for Regional and Rural Futures.
Accreditations
Become a Certified Environmental Practitioner through the Environment Institute of Australia and New Zealand.
Get into the Wild @ Deakin
Our blog showcases the unique experiences we have while on fieldtrips, the environmental orientated pursuits we're up to, and the things we find interesting.
Career opportunities
As an environmental management and sustainability graduate you'll understand of the functioning and management of complex interactions between the biological, physical, social, economic and political worlds.
You can design your own career direction in environmental management by choosing elective units to specialise in areas of study such as:
wildlife management
coastal and marine management
environmental health
environmental sustainability.
What do our students and staff say?
Environmental management and sustainability
Whether you'd like to conserve wildlife and plants for future generations, study diverse ecosystems or contribute to environmental management and sustainability, Deakin's environment courses offer you a range of exciting possibilities.
Still haven't found what you are looking for?