Event management
DISCIPLINE
Overview
Event management is a growing area of work that incorporates diverse fields such as business, government, education and the community sector. You'll take on a mix of skills that involve design, marketing, communication, innovation and planning.
Be work-ready on graduation
Through work integrated learning (WIL), you'll get study credit and enhance your job prospects by learning on the job through business internships, community-based volunteering and international study opportunities.
Event management courses
Study with Deakin and we'll help you transform your passion into a successful and rewarding career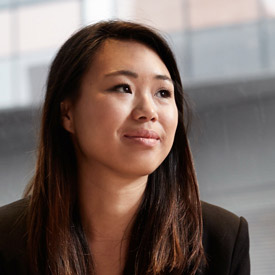 Research with us
If you've got a great idea on event management that you'd like to bring to life, consider taking on a higher degree by research with us.
Accreditation
Deakin Business School is accredited by the Association to Advance Collegiate Schools of Business (AACSB). Only five per cent of business programs worldwide are AACSB accredited and DBS is one of only three in Victoria.
Our community
Find out what's going on in the creative arts at Deakin.
Career opportunities
Do you get a thrill out of bringing people together? Event management is a growing area of work, practised in diverse sectors and industries.
Event managers are employed by business, government, education and not-for-profit organisations. Roles in the industry include:
community development manager
conference organiser or functions manager
event manager of operations
general manager of operations
hospitality business development manager
venue manager or wedding planner.
Browse other disciplines within business
Choose an area that you're interested in and learn how Deakin's extensive range of study options and experiences can help turn your dreams into reality.
Still haven't found what you are looking for?