Financial planning
Discipline
Whether you're aspiring to join or are currently employed in the industry, our range of financial planning courses will give you the knowledge and skills to meet the training and ethical standards required of all financial advisers.
Career opportunities
As a financial planning graduate, you could find employment as a:
Financial adviser
Insurance adviser
Business development manager
Superannuation consultant
Portfolio analyst
Personal financial planner
Investment banker
Paraplanner
Claims administrator
Compliance manager
Risk adviser
*2018 Student Experience Survey
Undergraduate
Undergraduate (your first degree)
An undergraduate degree is generally completed between two to four years, depending on the pattern of study and any recognition of prior learning you may have. Associate degrees, bachelor and bachelor with honours are all undergraduate degrees.
Postgraduate
Postgraduate (further study)
A postgraduate qualification can be undertaken by students who have already completed an undergraduate degree or possess significant, demonstrable work experience. Postgraduate courses include graduate certificates, graduate diplomas, master's and PhDs, as well as specialist programs for industry professionals.
Research
Higher Degrees by Research (supervised research)
Research degrees are research based master's or PhD programs that focus on a single area of expertise. They provide students the opportunity to carry out highly specialised research under expert supervision.
Deakin's Department of Accounting has developed great rapport with both local and nationwide firms.
adrian raftery
course director, financial planning
An industry leading course
Deakin Business School has firmly established its reputation as an industry leader in financial planning education, with students winning at the AMP University Challenge in both 2015 and 2016.
Webinar: Understanding FASEA's new education standards
Financial Planning Course Director, Dr Adrian Raftery, guides you through FASEA's new standards and sheds light on your study options, including flexible online study.
You'll also learn about ways to reduce the cost and length of study, and how our accredited courses can help you reach your career goals.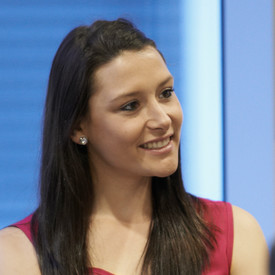 Research with us
Bring real, practical value to your business or place of employment by specialising through research.
Stay updated with Deakin
The Australian Government's proposed legislative changes will affect the education, training and ethical standards required of financial advisers both new and existing.
Under the proposed legislation, new financial advisers will be required to complete a degree, undertake a professional year and pass an exam.
Find out how Deakin can help you get there sooner, no matter which stage of your career you are in:
Accreditation
Get professional recognition as a CERTIFIED FINANCIAL PLANNER® through the CFP® Certification Program, which is offered by the Financial Planning Association of Australia.
The Graduate Diploma of Financial Planning is one of the first three graduate diplomas in Australia to have received Financial Planning Education Council (FPEC) accreditation.
The Master of Financial Planning also provides advanced standing for three of the five CFP® certification subjects, namely CFP 2, CFP 3 and CFP 4.
Deakin Business School (DBS) is accredited by the Association to Advance Collegiate Schools of Business (AACSB). Only five per cent of business programs worldwide are AACSB accredited and DBS is one of only three in Victoria.
Browse other disciplines within business
Choose an area that you're interested in and learn how Deakin's extensive range of study options and experiences can help turn your dreams into reality.
Still haven't found what you are looking for?