Overview
The new Professional standards for financial advisors are now law. Start your pathway to accreditation with Deakin Business School's range of financial planning postgraduate courses. Experienced practitioners, who may lack formal tertiary qualifications, can use their professional working experience for entry into our courses.
Deakin Business School also offers a range of undergraduate programs for students who may be new to the profession and aspiring to a career in financial planning.
No matter at what stage you are in your career, Deakin has a course in financial planning to suit your needs.
Deakin's Department of Accounting has developed great rapport with both local and nationwide firms.
adrian raftery
course director, financial planning
An industry leading course
Deakin Business School has firmly established its reputation as an industry leader in financial planning education, with students winning at the AMP University Challenge in both 2015 and 2016.
Financial planning courses
Study with Deakin and we'll help you transform your passion into a successful and rewarding career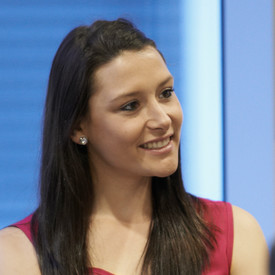 Research with us
Bring real, practical value to your business or place of employment by specialising through research.
Stay updated with Deakin
The Australian Government's proposed legislative changes will affect the education, training and ethical standards required of financial advisers both new and existing.
Under the proposed legislation, new financial advisers will be required to complete a degree, undertake a professional year and pass an exam.
Find out how Deakin can help you get there sooner, no matter which stage of your career you are in:
Accreditation
Get professional recognition as a CERTIFIED FINANCIAL PLANNER® through the CFP® Certification Program, which is offered by the Financial Planning Association of Australia.

The Master of Financial Planning also provides advanced standing for three of the five CFP® certification subjects, namely CFP 2, CFP 3 and CFP 4.
Deakin Business School (DBS) is accredited by the Association to Advance Collegiate Schools of Business (AACSB). Only five per cent of business programs worldwide are AACSB accredited and DBS is one of only three in Victoria.
Career opportunities
As a financial planning graduate, you could find employment in:
accounting firms
corporate financial institutions
financial planning firms.
What do our students and staff say?
Financial planning at Deakin
Dr Adrian Raftery invites you to be part of raising the standards in the financial planning industry and introduces the profession to students.
Browse other disciplines within business
Choose an area that you're interested in and learn how Deakin's extensive range of study options and experiences can help turn your dreams into reality.
Still haven't found what you are looking for?