Health and human services management
DISCIPLINE
Overview
Learn how to lead and administrate primary healthcare services and hospitals through to welfare organisations and non-government organisations. The cross-discipline degree in health and human services management provides you with the skills and knowledge required of high-level health management professionals.
This course helped my career as I now have a relevant and practical degree, which is sought after in the healthcare industry.
Louisa Whitwam
Master of Health and Human Services Management
Advance your career
The unique combination of units from public health, economics, management and business administration will help develop your leadership and management skills in health. These skills are relevant for hospitals through to disability services and will give you a career edge over your peers.
Choosing the right course
If you're interested in a career in this discipline, Deakin can help you get there.
Are you new to this area of study?
If you haven't previously worked or studied in this area, you'll need to complete an undergraduate course before moving on to our specialised postgraduate programs.
Browse the undergraduate offerings in some of our other health sciences and allied health and nursing and midwifery disciplines.
Are you working or studying in this area?
If you've completed an undergraduate course or have professional experience in this field, Deakin's postgraduate offering will help you reach your career goals.
Health and human services management courses
Study with Deakin and we'll help you transform your passion into a successful and rewarding career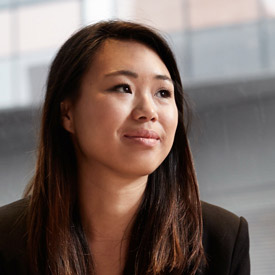 Research with us
Further your research abilities and become an indispensable expert in your field. As this degree covers two distinct areas, we have two major resources to help with your research enquiries – the Centre for Population Health Research and the Faculty of Business Research.
Career opportunities
Career opportunities for graduates of the Master of Health and Human Services Management exist in:
hospitals and primary healthcare services
welfare organisations
government departments and agencies
non-government organisations.
Some of our recent graduates have gone on to work for local and international agencies in:
public health
divisions of general practice
health administration departments
hospitals and associated networks.
Still haven't found what you are looking for?